New Personalisation Strategies
Personalization has now evolved into a way to deliver individual customer experiences across all channels. Learn some of the new strategies you can use to increase sales.
Going Beyond Recommendations
These days websites should not be offering a one-size-fits-all experience, where every visitor sees the same thing. 70% of visitors, in fact, expect some form of personalization when they visit a site.
Busy customers increasingly demand content that is already filtered to their preferences and interests. They have a growing expectation that sites should know about them and engage them in a relevant way.
Personalizing behind the scenes
Explicit personalization, where the visitor is aware that an element of the page is personalized, is already widespread. This includes, for example, product recommendations that appear on product pages under a "you might also like" title.
You can now also use implicit personalization, where the visitor is not aware of what's being personalized for them. This could be done for any content, such as images, banners, messages and promotions, based on what is already known about the visitor.
You might want to show a new visitor an offer that you don't want an existing customer to see. Or a site selling male and female apparel could show returning women a homepage with female images displayed.
A building supplies site serving trade and consumer visitors could ensure that each customer type only received offers relevant them. These are just a few examples of personalizing the customer experience without the visitor being aware of it.
Using relevant landing pages
It's also important to consider how visitors arrived at a site, whether through search, a pay-per-click ad or bookmarked favorites. You can then direct traffic to landing pages with supporting products to help maximize conversions.
A good example of great personalization would be a shirt retailer who knows which customers like buttoned-down collar shirts, then shows them those shirts on a landing page supporting a seasonal sale.
Customizing Merchandising Rules
But for all this ability to personalize, there will be overriding objectives that a site will want to achieve and that personalization activities need to support. This involves creating rules that typically sit on top of the personalization output and change what the personalization technology originally prescribed.
Examples would include restricting product recommendations to show full price products, giving increased visibility to sale stock by suppressing a personalized recommendation, or avoiding brand conflict on a page.
For example, Armani would want to be assured that a Gucci product never appeared on a luxury retailer's product page showing an Armani product.
Understanding the visitor's intent
The mix of personalization data available will also vary from visitor to visitor. Contrast a visitor who has visited a site ten times in the last week with a returning visitor who last visited the site over a year ago. Both instances call for different strategies to be employed in surfacing not only relevant product recommendations, but content that is most likely to lead to a sale.
And while previous browsing history is useful, understanding the intent of the visitor in the current session is key to steering the visitor to the products they are most likely to purchase.
Creating personalized, omni-channel experiences
Multichannel experiences involve many joined up channels through which visitors engage with brands. But historically, each channel represented a silo of data and behavior that were not connected to each other. In-store data was not shared with online data, for example, and vice versa.
Omni-channel takes visitor experiences one step further. It represents the development of a coherent strategy where data and learning in each channel are shared and consolidated. It presents a single view of the business to each visitor, regardless of the channels they decide to use.
While retailers think in channels, customers don't. They pursue whatever they are interested in according to their time, convenience and availability. They can buy everywhere, and in many ways and that brings both challenges and opportunities.
Engagement across channels
Retailers can now capitalize on personalization in all the channels that customers engage with, including onsite, in-store, mobile, call centers, emails, marketplaces and print.
This omni-channel environment is complex, but understanding customers' buying preferences and their ways of multiple engagement is critical to sustaining customer satisfaction, loyalty and long term value.
Thr process of shopping is changing
For years marketers have talked about a single view of the customer as being the holy grail of merchandising. You would be able to fully understand all the ways each customer has engaged with your business, then use the data gathered to inform and enrich the relationship.
Now that a single view is an emerging reality, there has never been a better time to personalize and reap the rewards. Here are a few of the ways personalization is crossing channels:
Personalized digital receipts - Digital receipts issued in store are becoming more commonplace, and when sent to an email address instantly tie offline purchasing data to online browsing activity. This means you can incorporate personalized product recommendations on the digital receipt itself, and introduce more products that can be purchased on or offline.
Personalized delivery notes - When a product is dispatched, the physical delivery note can now be enhanced with personalized product recommendations that are relevant to the recipient. This means the sales cycle can begin again through whatever channel suits the customer.
Personalized in-store experiences - Highly contextual and personalized messages can be sent to a smartphone when a customer is in your store.
Digital mirrors - Digital mirrors are being introduced into changing rooms. With digital mirrors, customers are able to scan the barcode of an item they wish to try on, then on the digital mirror a set of recommended products will appear that are relevant to the product being considered. These can be alternative cross sells or complimentary upsells.
Consistent customer ID tracking
To deliver the potential of omni-channel, however, requires consistent customer ID tracking across all devices and channels. A customer might browse a site on their mobile on their way to work, or they might look again on their PC at work, then ultimately use their laptop at home when they decide to purchase.
All these devices need to be accurately identified as being related to an individual customer. This means that however and wherever a customer chooses to engage there is a single repository of data about how they like to shop. This ensures that every personalization initiative is precisely targeted.
Want more like this?
Want more like this?
Insight delivered to your inbox
Keep up to date with our free email. Hand picked whitepapers and posts from our blog, as well as exclusive videos and webinar invitations keep our Users one step ahead.
By clicking 'SIGN UP', you agree to our Terms of Use and Privacy Policy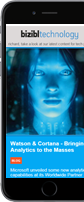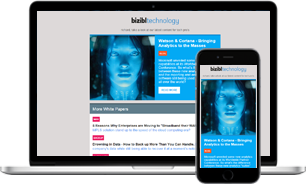 Other content you may be interested in
Want more like this?
Stay up to date with our content email
Want more like this?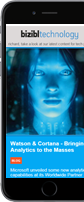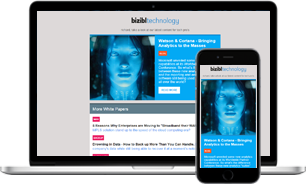 Want more like this?
Insight delivered to your inbox
Keep up to date with our free email. Hand picked whitepapers and posts from our blog, as well as exclusive videos and webinar invitations keep our Users one step ahead.
Bizibl Group Limited, Registered in England 09091156, 26 Bridge Road East, Welwyn Garden City, Hertfordshire, AL7 1HL