Getting Business Intelligence Right
Magazines are filled these days with stories of business triumphs powered by business intelligence (BI). The good news is that you can believe the hype — BI almost always helps improve performance, and its capabilities are much greater than they were even a few years ago.
Getting the most out of your investment, however, is still hard work.
What separates the best from the rest? One factor is that they share a well-reasoned BI strategy — an element companies are finding to be nearly as important as the technology itself for gaining the maximum value from their investment.
Get the download

Below is an excerpt of "Getting Business Intelligence Right". To get your free download, and unlimited access to the whole of bizibl.com, simply log in or join free.
Six Data Rules
1) They ask the right questions. Successful companies typically develop their BI strategies only after a serious assessment of where analytics could shed the most valuable light.
"There's a lot of hype out there with BI vendors that may cloud what the real value to the customer would be," says Lee Kilmer, VP, Product Management and Development at Infor. "Businesses have to really know what their problems are and what they're trying to address. If you don't have a good handle on that, you could get sucked into the hype." Executives need to ask: is there one area where knowing more would make the most difference to the business?
Once the general area is agreed upon, executives should choose the questions they really want answered. The total amount of business data being generated doubles now every 1.2 years, according to a recent estimate by eMarketer, a research consultancy firm. This rising tide of information may have a counterintuitive consequence in making the ability to focus narrowly on a few key business drivers more important than ever.
"It's not the company with the most data that wins; it's the company that has the right data," said Paul Kannemann, an Orlando-based partner of Grant Thornton, (TechTarget: "CFO Magazine conference explores CFO role as IT user, manager," 2013).
Other analysts agree that selective data consumption is key. Seventy-six percent of bestin-class companies have the ability to incorporate business drivers into their on-going forecasting process -- more than double the industry average, according to the Aberdeen Group report "Financial Planning, Budgeting and Forecasting: Removing the Hurdles" (March 2013).
2) They have well-scrubbed numbers. "The big problem is data management and data quality – the front end of the pipeline," says Gary Cokins, an expert on IT rollouts and author of Predictive Business Analytics: Forward Looking Capabilities to Improve Business Performance (Wiley, 2013).
Of course, 'Garbage in, garbage out,' holds true even in the BI era. In a 2014 survey of health care executives, PwC reported more than half felt that important decisions were compromised by data shortcomings. Either the numbers lacked quality, accuracy or completeness (29%), or the company lacked the expertise to assess which numbers were truly useful (26%). (PwC Global Data & Analytics Survey 2014)
3) They communicate. One problem that many executives run into as they become involved in BI is a cultural clash between IT and Finance, according to Cokins.
Handled well, this kind of tug of war can add strength to the company as its new business model is developed. Mishandled, it can degenerate into an old-fashioned turf war that pits IT executives intent on preserving the stability of their system against analysts determined to crunch all the numbers they need.
Regular multi-departmental discussions are a good way to prevent these kinds of conflicts, Cokins says. Another solution may be to send the IT team out for training: One recent survey of CFOs found that 54% believe their IT teams lack the specific competencies needed to help drive their businesses forward. (CFO Insight, "CFOs Frustrated by Lack of Value in IT Spending." 2013).
4) They think Big Data belongs to everybody. Instead of hoarding information, today's smart companies try to send it all over the organization and even, with careful screening, to their clients and suppliers, says Cokins, who notes that companies build centralized centers of excellence for analytics that provide BI support to every unit of the company in order to help speed adoption and win broad cultural acceptance.
5) They take baby steps. To allay practical concerns about profitability, it's generally a good idea to break a BI project into small steps, advisors say. Don't try to deliver everything at once, says Kilmer. Instead, deliver solutions in successive stages. Early, quick wins are especially welcome as a way to earn more executive support, Cokins advises.
6) They keep asking questions. "BI is never done," says Kilmer. "People always want more information, or need more reporting. It continues to have to be cared for and curated and watched over."
In the coming years, most analysts believe businesses will rely increasingly on analysis and less on hunches; more on proof and less on vision. Executives also confirm a similar trajectory: In a recent survey of business and finance professionals, 42% said they were receiving "many more" requests for ad hoc and "what if?" scenarios than ever before – but most executives also admitted that they were highly dissatisfied with the performance: 75% of executives surveyed were dissatisfied with the data they received.
This ability to keep pressing for answers is becoming an ever more important part of executive leadership. After 40 years in business, Cokins says he is seeing a change in what it takes to be a great leader. "In the past, the best leaders and the best executives always had the best answers, but today, the best leaders have the best questions."
Want more like this?
Want more like this?
Insight delivered to your inbox
Keep up to date with our free email. Hand picked whitepapers and posts from our blog, as well as exclusive videos and webinar invitations keep our Users one step ahead.
By clicking 'SIGN UP', you agree to our Terms of Use and Privacy Policy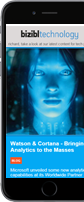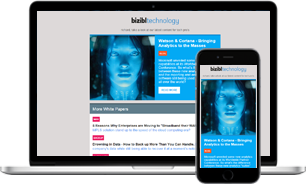 Want more like this?
Stay up to date with our content email