6 Steps to Using Data Science for Innovation and Personalisation
Nanette George
Senior Product Marketing Analyst
Bronto Software
What's the difference between data science and data analytics? A focus on what's good for customers – both internal and external, says Mike Zhang, VP of Commerce, Digital Marketing and Innovation at Land's End.
In his IRCE session, More Than Analytics—How Data Science Drives Personalization, Profit and Innovation, Mike Zhang defined common data buzzwords like data science and machine learning. He also outlined six steps to incorporating smart use of data into your commerce marketing program.
Zhang shared a story about Netflix, which held a data-science competition with a $1-million grand prize. Netflix wanted an algorithm that could produce better recommendations for the movies individual users would enjoy. After a three-year competition during which thousands of teams competed, two teams wrote algorithms that increased user conversion by more than 10%, and the team that submitted its entry first won the grand prize.
The problem was, after the competition, Netflix couldn't use the algorithm. They couldn't reproduce it within the confines of their existing software system. The solution didn't work for the internal customers, and so in the end, it didn't work for the brand's external customers.
Zhang's definition of some of the latest data buzzwords:
Data analysis - Analysis of data using humans or technology.
Data Science - Using mathematics, statistics and computer science to analyse data. Solutions must be capable of system application.
Big data - Data must have the four Vs to be considered big data: high volume, velocity (speed of data coming in or out), high variety (voice, image, text data), and veracity (accuracy).
Machine learning - A computer's ability to learn without being explicitly programmed to do so. ML offers both a look back and a look ahead, with a bigger focus on prediction of future actions. Google search results, Netflix recommendations, facial recognition and voice recognition are all powered by machine learning.
Natural language processing - A computer's ability to understand speech, by voice or by text.
After distinguishing between the industry terms related to data and the processing of it, Zhang shared these six steps to using data science to open new paths to success for your brand:
Rally your organisation. Like all changes, there are people who have bought in and those you still have yet to enroll in your idea to apply data science to your marketing program. Champion the cause, and get like-minded team members on board.
Identify your resources. You have hidden data scientists in your organisation. Most of us didn't graduate as a data scientist – but we can learn. Encourage them to train themselves so they can assist the brand's data-science work.
Don't be intimidated by lack of personnel or expertise.There is a lot of talent available in the data-science field. You don't have to hire a full-time employee to manage your program.
Deliver quick wins.Use customer data to understand your biggest challenges. Those are the ones you should go after with data science.
Do your homework. Don't believe every vendor who tells you they are a "machine-learning company." Do some digging. Things change fast, so as you're looking for tools, find tools with the flexibility to work with your system over the long term.
Build a repeatable process.Tools don't solve the problem – it's how you think about the problem that ultimately will make a difference in your bottom line. Smart use of data doesn't happen overnight. Take your time to build a process that works internally and delivers results you can use externally.
Zhang shared the story of a fashion retailer that started in 2010 as a pure ecommerce company, where the majority of the business was driven by brick-and-mortar locations. The company used over 129 variables to track the customer experience online and offline. Then, they used the data to determine where to expand their locations and to understand differences among customers across geographic areas, to predict shoppers' propensity to purchase and their affinity for the brand's products.
"Do what's right for your customers, and you don't have to worry about your company," Zhang said. With our access to more data now than ever before, he said, you have more opportunity to apply data to your marketing program to transform the customer experience with your brand.
Analytics are crucial to every business, but smart data use – leveraging data science – opens new paths to success in fashion and apparel. Data science can heighten the shopping experience through real-time personalization by anticipating shopper's intentions. Use these tips to get started, begin testing and learn so you can achieve a competitive advantage in customer experience with data science.
Want more like this?
Want more like this?
Insight delivered to your inbox
Keep up to date with our free email. Hand picked whitepapers and posts from our blog, as well as exclusive videos and webinar invitations keep our Users one step ahead.
By clicking 'SIGN UP', you agree to our Terms of Use and Privacy Policy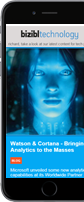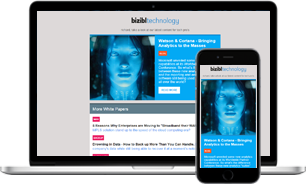 Other content you may be interested in
Want more like this?
Stay up to date with our content email
Want more like this?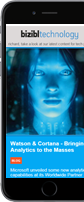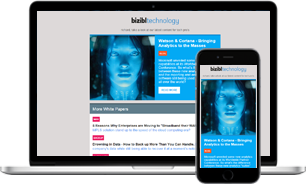 Want more like this?
Insight delivered to your inbox
Keep up to date with our free email. Hand picked whitepapers and posts from our blog, as well as exclusive videos and webinar invitations keep our Users one step ahead.
Bizibl Group Limited, Registered in England 09091156, 26 Bridge Road East, Welwyn Garden City, Hertfordshire, AL7 1HL