Content Marketing: How to set goals and measure success
With content marketing, as the saying goes, "success is 90% preparation, 10% perspiration". That adage applies whether you're building a wall or building content. It's easy enough to lay a few bricks - but unless you've got the right tools, and you know what you're doing, you can soon find yourself in trouble. This is also the case for marketers - To create content that delivers, you need to view it holistically: Before you start, what do you want to achieve? Once complete, how will you measure success?
First, define your needs
Whether by accident or design, content usually serves a distinct purpose. Whether it's demand generation, thought-leadership, staff training, or simply an explanation of how to use your products, be clear about what content you're creating, and why you're creating it. Next, consider how you'll deploy your content - if it's for staff, does it need access control? If it's a product manual, will readers always be online when they need it? If it's marketing or news content, how often will new content need to be created, and what systems are in place to manage that? What does your time-to-market look like?
Consider your users' needs
Whatever your organisation's needs, if you're not creating content that delivers value to your users, you won't meet them. Unfortunately, you can't force people to consume your content, so offering compelling experiences is absolutely critical.
What makes a compelling experience?
Compelling experiences start with quality content. What comprises quality content is a far-reaching question. Of course, the answer is different for every organisation - but the base principles are universal: Firstly, consider whether your content should be short or long-form - one isn't better than the other, it all depends on the purpose of the content. After that, whatever it's length, content should be visually attractive (with rich media where possible), well structured, and created based on the needs and wants of your users - if you don't know what those are, undertake research to find out, then seek to create a breadth of content for users at every point in their journey.
Thereafter, you need to actually deliver the content in a compelling way. Modern users - be they employees or customers, expect (or in some cases need) to be able to consume your content whenever and wherever they are - that means consistent high-quality experiences on mobile, incorporating rich media, with a real focus on presentation and usability.
Invest in experiences
To meet your users needs and deliver compelling experiences can be tough - creating and maintaining platform-specific apps and web content is costly, resource intensive, and time consuming - without the right tools. Modern organisations need to enable non-technical staff to build beautiful content once, and publish everywhere - quickly.
With this in mind, investment in digital content platforms pays for itself - in everything from sales uplift, to accounts won, and so on. Possibly the key saving is staff hours, and the fact that those can now be spent creating more - and better - content. The platforms should also be given consideration for the opportunity cost of not having them - think about business lost to competitors with more professional pitches, excess time spent searching for information, physical printing costs, degraded customer experiences leading to lost sales, and more.
Content Goals
Goals are vital to keep control of the process, whether you're creating a single piece of content, or implementing a whole new platform - they should be a reflection of the needs (of your organisation and your users) that you've already identified.
Example Goals
Goals will differ for every organisation, but some good start points include;
Content Strategy & Productivity
Improve overall content quality
Increase content output rate
Improve brand awareness
Develop content for every stage of customer journeys
Organisational Capability
Deliver native experiences for mobile users
Enable simple cross-platform content deployment
Reduce reliance on specialist staff (IT and devops)
Sales attribution - measure SQL and attributable revenue
Marketing or recruitment attribution - measure list growth and MQL creation
Enable measurement of content ROI (or internal effectiveness)
Measuring Success
Included in your content strategy should be a period of test-and-adapt for new content - and ongoing monitoring for your programme as a whole. This means tracking a range of metrics to determine how well each piece is received, which elements work better than others and what needs optimisation. Metrics, and measurement tools might include:
Adoption rate: How quickly the app is picked up by target users (often presented as a percentage)
Sentiment analysis: Everything from dedicated customer or employee surveys, to simple app store ratings can form part of your feedback loop.
Analytics: monitor user journeys through your apps and web properties, understand which content performs best, and gain insights such as the number of impressions, the number of new users, bounce rate, time spent, dwell time, and more.
Finally, and perhaps most importantly; conduct a regular review of your goals - a holistic assessment of how well you're meeting them is the most straightforward way of measuring content success.
Want more like this?
Want more like this?
Insight delivered to your inbox
Keep up to date with our free email. Hand picked whitepapers and posts from our blog, as well as exclusive videos and webinar invitations keep our Users one step ahead.
By clicking 'SIGN UP', you agree to our Terms of Use and Privacy Policy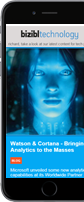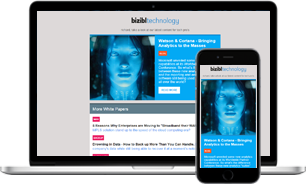 Other content you may be interested in
Want more like this?
Stay up to date with our content email
Want more like this?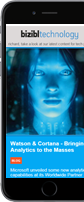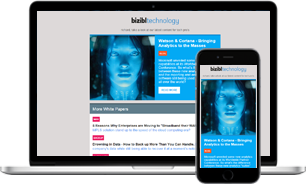 Want more like this?
Insight delivered to your inbox
Keep up to date with our free email. Hand picked whitepapers and posts from our blog, as well as exclusive videos and webinar invitations keep our Users one step ahead.
Bizibl Group Limited, Registered in England 09091156, 26 Bridge Road East, Welwyn Garden City, Hertfordshire, AL7 1HL