Key Holiday Trends That Keep on Giving
Greg Zakowicz
Marketing Strategist
Bronto Software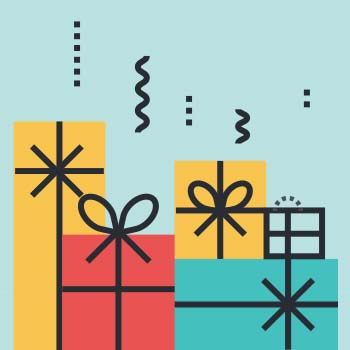 Commerce marketers seem to start preparing for the holiday season earlier and earlier each year - and with good reason. Consumers now start their holiday shopping earlier than ever.
Getting ready for such an early shopping season can come with great challenges, but there's no need to reinvent the wheel. Take a look at the trends over the past couple of years, especially those from last year, and identify opportunities for success.
Here are two of the trends I noticed last year that can help you set the stage for a successful season.
Trend 1: Self-Gifting and Discounting
While people are shopping earlier in the season, it's not necessarily for others. The trend of self-gifting has been increasing over the years for a variety of reasons, including early access to discounts, social influence, the economy and constant consumer connectivity. In 2016, 57 of 61 days in November and December generated $1 billion in online sales, including 29 of 30 days in November. To put this into perspective, Cyber Monday 2010 was the only billion-dollar day that season.
Retailers who want to secure sales before their competitors have been offering deeper discounts earlier in the season, which has turned what was once a month leading up to the ever-popular Black Friday and Cyber Monday into Gray November, a month-long discounting period. Now, those two days, while still prominent, are merely a part of it.
Takeaways
Start your marketing early! Waiting until Black Friday rolls around means you'll be losing out on sales and leaving money on the table. Consumers will shop early, so plan to start your holiday push in late October or very early November. But just because you start marketing early doesn't mean you need to run your deepest promotions from the get-go.
If you plan on discounting, start by offering sales and promotions that can help protect margins. Test promotions such as tiered discounts, where you earn a deeper discount by hitting certain spend thresholds. Consider offering free gifts, flash sales or special sales on specific categories or groups of products. They can all encourage shoppers to buy for themselves and for others, while doing more to protect your overall margins.
Trend 2: Black Friday, Cyber Monday and Other Key Dates
As I said, Gray November has dethroned Black Friday as the start of the shopping season, but that doesn't mean Black Friday and Cyber Monday are dead. While they're no longer the standalone days of yesteryear, they're still popular with shoppers and remain marquee shopping days.
Last year, they were the two biggest online shopping days in history, with Cyber Monday leading the way. According to Adobe Digital Insights, Black Friday generated $3.34 billion in online sales (and was the first day ever to do $1 billion in mobile commerce), while Cyber Monday saw $3.45 billion in online sales.
Interestingly, Black Friday saw a 21% increase in online sales from the year before versus just 12% for Cyber Monday. From an online sales perspective, Black Friday is growing faster than Cyber Monday. If this trend continues, expect Black Friday 2017 to become the biggest online shopping day in history. Online retailers have a tendency to focus on Cyber Monday, but doing so is a mistake. If you wait until Cyber Monday to run your peak deals, you may miss the chance to capture sales
Come December, the shopping season is only getting started. Remember, 57 of 61 days in the last two months of the year had over $1 billion in online sales. Once the calendar flips to December, don't let up. If customers are self-gifting, they still have lots of room to buy for others. But December also brings procrastinating shoppers and shipping deadlines. You must create a sense of urgency when deadlines are approaching.
The last thing you want is for consumers to run off and sign up for Amazon Prime to get quick, free shipping because they waited too long. Brick-and-mortar retailers have been making a conscious effort to drive buy online, pick up in store purchases. After all, it's a win-win approach. It satisfies the consumer's need for immediacy, and 65% of customers make additional purchases when picking up orders in the store. If you offer this service, be sure to advertise it all season long.
Takeaways
When planning your best deals, consider not only the impact of Gray November, but also how Black Friday and Cyber Monday are treated. Start early by marketing the week leading up to these days as Cyber Week. Many retailers already do this to get a jump on their sales while still taking advantage of named days, such as Black Friday. Considering Amazon accounted for 38% of all holiday sales last year, it's critical to maximise revenue this holiday season.
If you have brick-and-mortar locations, focus on buy online, pick up in-store callouts. With UPS's surcharge on holiday shipping, this may be even more important this year. If you can, use geolocation to identify the nearest store for the consumer inside your email or on the website itself. This tactic will be especially critical once shipping deadlines have passed. To encourage the use of this tactic, consider offering a free gift, such as stocking stuffers, for orders picked up in the store.
When it comes to email marketing, subject lines can tell a lot. Looking at my own inbox during the 2016 holiday season, three interesting things stood out to me:
On Thanksgiving Day, 34% of emails I received used the term "Black Friday" – only 20% used "Thanksgiving."
On Sunday, November 27, "Cyber Monday" was used in 21.8% of emails, while "Black Friday" was still being used in 14.4%.
In late December, only 12 emails out of thousands included my first name. It's much more important to focus on the value you're offering in these messages than the recipient's name.
There's no magic formula for success when it comes to planning for the holiday season. But preparation is key. Look at consumer and retail trends, as well as your own historical data, to help determine what will be successful this season. Whether it's online or in-store, consumers will find deals that suit them, and they'll start shopping early. They just no longer need to throw elbows to get those deals, although someone probably will.
Want more like this?
Want more like this?
Insight delivered to your inbox
Keep up to date with our free email. Hand picked whitepapers and posts from our blog, as well as exclusive videos and webinar invitations keep our Users one step ahead.
By clicking 'SIGN UP', you agree to our Terms of Use and Privacy Policy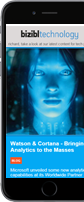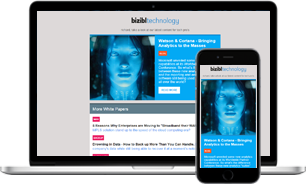 Other content you may be interested in
Want more like this?
Stay up to date with our content email
Want more like this?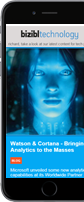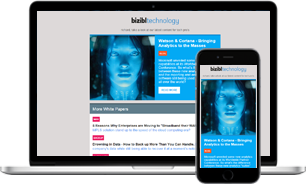 Want more like this?
Insight delivered to your inbox
Keep up to date with our free email. Hand picked whitepapers and posts from our blog, as well as exclusive videos and webinar invitations keep our Users one step ahead.
Bizibl Group Limited, Registered in England 09091156, 26 Bridge Road East, Welwyn Garden City, Hertfordshire, AL7 1HL