Personalisation needs a mindset change - not just technology
Here's a sweeping statement for you to consider: every brand today wants to be recognized for hyper-personalized customer experiences. Whether you agree or not, you can't argue that delivering engaging content that drives a human connection at every touchpoint has become the modern-day technology-powered marketing holy grail.
But, here's the thing - while nearly 70% of organizations consider themselves experts in personalization, the fact is that 44% state they haven't invested at the levels needed, 32% say they don't have the executive team buy-in needed, 36% mention that they don't have the process and organizational structure needed, and 40% highlight that their technology platforms do not have the capabilities needed. What's the implication of this?
We're overconfident and underprepared
With statistics like the ones highlighted above, it's clear that many of us are underestimating the importance of key success factors for personalization. We're overconfident yet underprepared. My opinion is that this lack of budget, executive support, the right technology platform, and organizational structure for personalization are all symptoms of something deeper – a lack of being customer-centric. Why? Because personalization is where the rubber meets the road when it comes to implementing a customer-centric strategy.
Irrespective of the corporate rhetoric, your strategy, simply put, is the sum total of decisions that are taken by your employees, partners, and vendors every day. Your culture is the fabric that binds the strategy together and makes its execution possible. A customer-centric strategy won't be successful without having personalization at its core. And, personalization won't be successful without a culture and mindset shift that is needed to execute the strategy.
The secret of getting a mindset change is to get started – with data you have
Even if you don't think you have the right tools or support, you do need to get started on your personalization journey. Even if it's limited in scope or narrowly defined, you'll quickly be able to gather data to fuel further embedding of the culture of personalization in your organization. And in doing so, you will be able to refine your tactics and see more quick wins – giving you the metrics you need to convince your C-suite to invest.
Start small and scale fast. Choose to act on the aspects of your data that you know are correct. Devise a campaign with the purpose of capturing consumer data. Offer discounts or special deals to customers who answer short surveys. Start an informative newsletter that consumers can access in exchange for their personal information. Every day spent in waiting for the perfect scenario to deliver personalization to appear is a day gifted to the competitors to exploit.
"Marketing is changing faster than ever, and digitization is leading people to expect even better experiences. It's about using personalization to address the challenges and opportunities of an evolving digital world by consistently delivering relevant, timely content and experiences to your customers on their preferred channels." 
Stella Goulet, CMO Avanade
Failure doesn't mean failure – it means learning
It is possible that you won't get everything right at the beginning. Personalization isn't a one-size-fits-all solution. What works well for one organization might not work at all for another. But getting started and testing your strategy can still help you prove value. Bear in mind that your customers' attention is fleeting, so you cannot afford to be afflicted by analysis paralysis while your competitors might be testing and learning by delivering digital experiences that are more superior than yours.
Even if your initial efforts are below expectations, you'll still be learning. That's because the data you gather from activities that don't work is often more, if not equally, useful than the data you gather from your highest-performing personalization strategies.
The buy-in you need the most for a mindset change: yours
As leaders, each one of us owes it to our customers to represent their voice within our organizations. The mindset change where organizations realize that personalization is the core of customer-centricity starts with each one of us. As leaders, irrespective of our role and level in our organizations, we should continuously highlight that personalization is not just about what we do to our website or mobile app. It's an organizational mindset that is critical for making the brand more customer-centric than your competitors.
Want more like this?
Want more like this?
Insight delivered to your inbox
Keep up to date with our free email. Hand picked whitepapers and posts from our blog, as well as exclusive videos and webinar invitations keep our Users one step ahead.
By clicking 'SIGN UP', you agree to our Terms of Use and Privacy Policy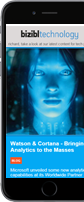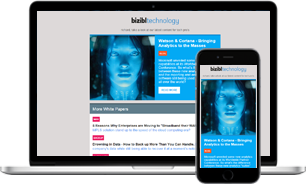 Other content you may be interested in
Want more like this?
Stay up to date with our content email
Want more like this?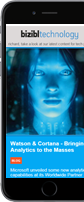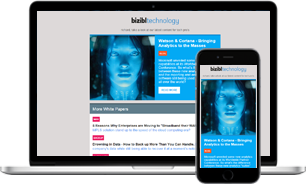 Want more like this?
Insight delivered to your inbox
Keep up to date with our free email. Hand picked whitepapers and posts from our blog, as well as exclusive videos and webinar invitations keep our Users one step ahead.
Bizibl Group Limited, Registered in England 09091156, 26 Bridge Road East, Welwyn Garden City, Hertfordshire, AL7 1HL