Three Ways to Capitalise on Convenience Culture
Saima Alibhai
Managing Principal Consultant, EMEA
Bronto Software
"For the time-poor consumer, convenience is the new luxury." Thus spoke Estée Lauder president Chris Good when talking about his company's efforts to deliver Christmas gifts within one hour across London last December.
To understand the power of convenience, check out what's popular in the app stores: OpenTable, Deliveroo, Mynd, and KIK are just a few of the apps designed specifically for convenience. Deloitte's 2017 Retail Trends Report suggests convenience is an area retailers will increasingly focus on, and one that customers will pay for. You could even conclude that Estée Lauder's foray into one-hour delivery was not simply a marketing gimmick. It was necessary.
But in retail, convenience isn't just about speed. It's about improving the entire shopping journey. Personalised recommendations, clever integration to create mobile in-store experiences, and smarter more complete chatbots are three ways that retailers are using technology to augment convenience and increase purchases.
Recommendations
There was a time when retargeting ads were the height of personalisation. It's a simple concept. You visit a site, and for the next week, you're inundated with banner ads enticing you back to the site to complete the sale. But today's consumers expect authentic relevance in brands' personalised engagements. Whether it's helping a shopper remember her last order with you, or highlighting her most recent orders, the idea is to make it easier for consumers to buy what they want.
Chabots
With well over 60 million messages transmitted via WhatsApp and Facebook Messenger every day, there's no question that messaging has become one of consumers' preferred methods to communicate. Even in the workplace, messaging apps like Slack and Microsoft's Teams are beginning to replace email for basic team communication.
Now's the time to consider building a chat strategy. And not just to connect shoppers to human chatters. Chatbots can be used to automate personal interactions throughout the retail experience. Research published by Information Age finds that while consumers are highly receptive to chatbots, only 22% of consumers in the survey had already chatted with a chatbot. This presents a significant opportunity for retailers looking to take advantage of this cultural shift and drive cross-platform sales.
Chatbots go beyond live chatting, even using machine learning to create smart, adaptive chatbots that can quickly analyse a shopper's purchase history and preferences, apply predictive analytics, and any new data from the chat to recommend highly relevant product choices.
Connecting Online and Offline
Whether they are checking purchase decisions with friends, comparing prices online or browsing social media while waiting for a changing room, most consumers (83%) use smartphones as part of their typical shopping experience, according to research by Euclid Analytics.
Even with promising developments in technology that ease the creation of online and offline retail experiences, many brands still treat online and offline as silos. Don't pass up this opportunity. Explore the many ways you can link online and offline experiences using tactics such as loyalty programs, price matching and product recommendations. Your goal is to create a seamless experience that easily floats between the offline and online worlds.
One example of online engagement triggered by a visit to the physical store is Poundland's text-to-join campaign. Poundland ran a contest (to win an iPad) on the back of in-store customer receipts. This enabled them to engage in-store shoppers online and add customer data they could use to automate personalised email marketing and continue engaging those shoppers via both channels.
If your brand treats offline and online shopping as disparate experiences, you run the risk of losing contacts from both channels. Break down those silos to better meet the expectations of the ever-connected consumer, or risk losing business to competitors who offer a seamless experience that your shoppers find convenient and reliably seamless.
As consumers encounter more demands on their time and their connections to the world improve with every device innovation, convenience already has become the new luxury in today's connected society.
Want more like this?
Want more like this?
Insight delivered to your inbox
Keep up to date with our free email. Hand picked whitepapers and posts from our blog, as well as exclusive videos and webinar invitations keep our Users one step ahead.
By clicking 'SIGN UP', you agree to our Terms of Use and Privacy Policy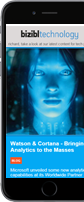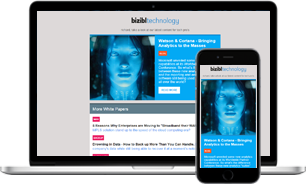 Other content you may be interested in
Want more like this?
Stay up to date with our content email
Want more like this?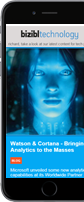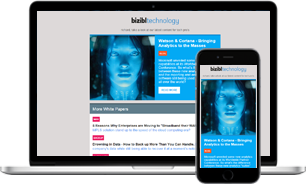 Want more like this?
Insight delivered to your inbox
Keep up to date with our free email. Hand picked whitepapers and posts from our blog, as well as exclusive videos and webinar invitations keep our Users one step ahead.
Bizibl Group Limited, Registered in England 09091156, 26 Bridge Road East, Welwyn Garden City, Hertfordshire, AL7 1HL