10 Digital Marketing Tips for a Successful 2015
Ready to make 2015 your best year yet? Looking for new ways to deliver a more rewarding customer experience across channels? In this tip sheet, we present 10 of our favorite ideas from the past year - covering topics ranging from mobile apps and messaging strategies to databases and deliverability - with an eye toward how these tactics can help fuel your success in 2015.
Get the download

Below is an excerpt of "10 Digital Marketing Tips for a Successful 2015". To get your free download, and unlimited access to the whole of bizibl.com, simply log in or join free.
From responsive design going mainstream to remarketing moving up the funnel, there were a ton of exciting developments in the digital marketing world in 2014. To help keep marketers informed of these trends and assist companies in delivering a more consistent, more rewarding customer experience across channels, Silverpop posted more than 150 blogs in 2014.
In this tip sheet, we present 10 of our favorite tips from 10 of our most popular blog posts of the past year - covering topics ranging from mobile apps and messaging strategies to databases and deliverability - with an eye toward how these tactics can help fuel your success in 2015. For additional insights and ideas, click on the link at the bottom of each entry to read the full blog post. We hope these 10 tips give you new ideas and provide inspiration for how you might take your marketing programs up a notch in 2015!
1. Review each stage in your customers' buying process and use nurturing to enhance it. The customer journey, from behaviors before they've opted in to your messages, all the way through repeat purchases as a loyal buyer, is critical to both short- and longterm marketing success. With that in mind, consider the buying process your customers go through and think about how you might improve their experience at each stage. Examples include:
Research Stage: Move from simple drip nurtures to data-driven nurtures (messages targeted based on collected information like location) or persona-driven nurtures (messages targeted to a particular customer segment).
Evaluation Stage: Implementing browse abandonment programs can help nurture contacts who aren't as far along in the buying cycle by providing helpful information such as buying guides and how-to videos.
Dormant Stage: Launching reactivation programs, especially those that leverage demographic or behavioral data to trigger more relevant messages, can help re-engage inactive subscribers.
Getting started with programs such as these will help ensure you're optimizing customer interactions no matter where contacts are in the buying process.
2. Inventory your content to identify gaps and tune-up opportunities. A thorough content audit can help give you a guide for what gaps you may need to fill and get your year off to a strong start. Inventory every blog post, spec sheet, white paper, video, infographic, calculator etc. Consider several aspects of the piece: When was it launched?
Who was the intended target audience? What is the optimal time for this content to be used? If you can, report on content consumption — at what point in the sales cycle was this downloaded, clicked on or watched? As part of this process, look for content items that just need to be adapted or updated to regain their value. This "freshening up" can often be accomplished with minimal cost and resources. If you have a highly successful piece that you've revised, consider remarketing it to the same audience that initially consumed it — they'll likely be flocking to get the latest version!
3. Take steps to reduce opt-in mistakes and keep your database clean. A strong database is the foundation for a powerful marketing program. Help keep your database error-free by taking these steps to better increase email address accuracy from the start:
Move your opt-in invitation higher up on your pages - the longer customers have to look for it, the less time they'll give to making sure it's filled out accurately.
Add social sign-in to give subscribers a one-tap option.
Add a confirmation screen that repeats the address the user typed in and offers an edit function.
Add real-time verification that detects typing mistakes and either suggests changes or opens a second field to retype the address correctly.
Simplify your opt-in form and redesign it to be more mobile-friendly
4. Simplify your email design to avoid deliverability issues and provide a better mobile experience. Most major ISPs will strip out JavaScript code, as it's often used to deliver malware, so it's generally best to avoid using complex JavaScript code when creating your emails. Since email clients use very basic HTML rendering engines, using simple HTML is your best guarantee that most email clients will render the template how it should be displayed. Aiming for simplicity as a general design rule — fewer offers, bigger icons and call-to-action buttons, and larger images and fonts — will help ensure that you're delivering a positive customer experience across devices.
5. Add a "quick win" triggered email to your messaging flow to drive engagement and revenue. Incorporating more automated, behavior-driven emails into your messaging mix can drive some serious results. Silverpop's "2014 Email Marketing Metrics Benchmark Study" found that top performers had tallied improved results on their automated messages: a 46 percent unique open rate and 14 percent click-through rate. If you're not sure what triggered messaging program to start with, consider a "quick win" program such as a happy birthday, purchase anniversary or cart abandonment program. These types of programs are small in terms of volume sent, but can drive huge results when it comes to revenue. Thinking about your key business drivers and evaluating potential ROI versus level of effort required to implement these programs will also help you decide where to start. Remember: You don't have to build the perfect program right off the bat. Just get started, and you can fine-tune down the road.
6. Repurpose digital assets and offline content to help expand your automated messaging program. Automated messages can add significant incremental revenue to an email program built on broadcast emails. But where do you get the content? The good news is that you probably already have a lot of it – you just need to do some digging and get creative. Digital assets such as website copy and images, videos, landing pages, social media content, white papers and digital sales kits can be valuable content sources for automated emails – just make sure to have your coding experts review them to make sure they are compatible in email formats. Likewise, offline content such as catalogs, direct mail, ads, logos, customer-service scripts and printed sales kits can often be repurposed as part of an automated program.You probably already have them stored as files on a computer in PDFs, word documents, digital images, etc., so they should be easy to convert for email needs.
7. Tailor your onboarding program to reflect subscriber behavior and acquisition source. If you're serious about engaging new contacts right off the bat and stemming the tide of unsubscribes, you must step up your onboarding program to make it even more relevant. A key first step is to develop unique onboarding programs (or use dynamic content) based on how a subscriber gets into your database. New subscribers who join your database from a first-time purchase versus a daily iPad giveaway sweepstakes, for example, should likely be treated and onboarded differently. The sweepstakes subscriber could receive content highlighting special offers and discounts and early access to deals as an email subscriber. For a new customer who subscribes via a first-time purchase, however, content focusing on your value proposition, customer support, return policies, rewards program, etc. should likely be a greater initial focus of the onboarding series. The key is to understand the context for new subscribers and control that experience for several days or longer before moving them into your regular email program and content.
8. Break up your promotional messaging stream with buying and product usage tips. Many marketing messages wind up saying little more than "buy-buy-buy," and if you're sending too many of these emails, it might not be long before your contacts start tuning out. To break through the clutter and grab your customers' attention, try working more buying and product usage tips into the mix. By interrupting your regular stream of promotional email with content that's intended to inform, educate and entertain, you'll stand a better chance of increasing your bond with customers, ultimately driving more revenue. For example, product usage tip emails can show customers how to use your products more effectively, whether they actually own a related product, aspire to own it or have never seen it before. Buying tip emails can inform contacts about factors they might want to consider during the purchase process to help ensure they select the product or service that's best for them. Either way, these messages have the potential to increase engagement with the more promotional messages that follow.
9. Connect your mobile app to the rest of your marketing efforts. Is your mobile app stuck in its own silo? If so, you have a big opportunity to learn more about your customers by feeding these app behaviors into a central database. By doing so, you'll gain new insights into how the actions contacts take within your mobile app and in your store (if you're using geolocation tools) relate to purchase behaviors and other aspects of your customer relationships. In addition, capturing these actions within your central marketing platform opens up exciting opportunities to connect across channels. You might, for example, use data captured in the app to inform messaging on your website and in the content of your emails or text messages. By unifying multiple channels — in-store, website, email, mobile app and SMS — you can help deliver a more personal experience that's likely to drive loyalty and engagement.
10. Take your location marketing up a notch. Advances in smartphone and location marketing technologies have opened up new opportunities for marketers to use a contact's physical location to connect more strongly. If you haven't started collecting location data yet, build out the necessary applications and integrations so that when a customer crosses a geofence or comes with range of a beacon in your store, you can collect that data in your central database. If you're already collecting location data, start thinking about the ways you could take that data, combine it with what you already know about a customer, and use it to deliver amazingly relevant content. For example, the next time a VIP who recently purchased a pair of running shoes enters the store, you could send that customer a push notification that says, "Hi Vanessa, welcome back to the store. Check out our running accessories on aisle 12, 10% off today exclusively for you. If you have any questions, please check in with our VIP rep Dave at our customer service center."
So there you have it — 10 tips to fuel your success in 2015. Put these to good use and you're sure to improve your relationship with customers and prospects and improve your results as well. Digital marketing is changing rapidly – and so are consumers' behaviors. Continue checking the Silverpop blog and "Resources" hub to stay on top of the latest trends and techniques in 2015.
Want more like this?
Want more like this?
Insight delivered to your inbox
Keep up to date with our free email. Hand picked whitepapers and posts from our blog, as well as exclusive videos and webinar invitations keep our Users one step ahead.
By clicking 'SIGN UP', you agree to our Terms of Use and Privacy Policy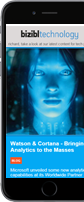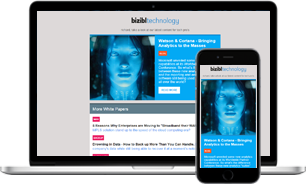 Want more like this?
Stay up to date with our content email