Best Practices Feature: Omnichannel Marketing
This whitepapaer examines three areas of omnichannel marketing - skills and organizational structure, processes and technologies. By doing this, it provides a blueprint for building a workable omnichannel strategy.
Get the download

Below is an excerpt of "Best Practices Feature: Omnichannel Marketing". To get your free download, and unlimited access to the whole of bizibl.com, simply log in or join free.
Do you have the thinking to be omnichannel?
The reason to have "omnichannel" marketing is customer driven. Not because it's trendy, looks good on the resume or because it's what the competition are doing. For a company to be successfully omnichannel – cover more channels and make more money, the customer's needs and the knowledge of those needs must become the centre of all decisions. This is the most dramatic transformation required. Technology, process and other aspects will follow. Having the core belief that customers' needs come first is essential.
Driving marketing decisions by customer need is not a utopian ideal but a business necessity; the reason your company exists is because of your customers, and making them want to select your products/services through appropriate marketing is that business reality. Customer centricity has been overused as a term but the underlying point is valid. Whether customers will spend more with you, or turn them into advocates driving others to spend with you, is a very clear test of any investment in a channel.
Some core benefits of multi-channel marketing:
More Customers: The more channels the greater your reach to acquire to prospects/customers
Instant Synergy: customers are able to interact via their favorite channel
Opt-out Defense: If a customer unlikes you on FaceBook or unsubscribes from email you still have channels available to engage with them
Channel Attribution: Leverage marketing dollars effectively which channel combinations work best by product and customer lifecycle stage
So what channels do the customers need and what should be communicated? A needs assessment to identify existing channel presence, use and customer and business benefits and costs to be present in these channels will identify for you which channels to put effort into, which to ignore and which you place on the longer term roadmap. Note that this assessment should be conducted within your sector including closest competitors – restricting channel assessment to your own customers may be self-fulfilling - they aren't using certain channels because you don't support them. Only be omnichannel if the need is there. Some channels may need minimum presence. Others may be places where you are losing customers and not even aware of it yet. As a simple example Zeta Interactive assessed for one client the impact of not having emails that were mobile responsive and the stark reality instigated immediate investment. For another the churn cost of not considering customer service complaint information in their interactions, for another the opportunity in having a presence in social, for another the cost of lost revenue through not having a mobile enabled website, and so on. The cost of not being in a digital channel is typically very measurable.
The good news is that there is a way to identify and define these needs – data. Having a Single Customer View (SCV) is the ideal backbone of understanding these needs and what their financial outcomes are if a customer's needs are met or not. This also identifies clearly what conversations marketing needs to generate to help convert, retain or upsell these customers, and which is appropriate at what time, and what that messaging should contain, and what channel.
To form the SCV map out customer interactions across different business areas and the associated impact upon initial and future transactions. This gives a clear picture of the room for improvement and which data sources are a priority for marketing to include in its view of the customer.
So now that you know which channels here comes the really fun bit. Customer needs reach beyond marketing. The customer doesn't care that marketing is a separate business unit with its own budget when they receive an offer straight after they just made a full-priced purchase and feel upset. Customer needs are interlinked and cannot be treated in isolation. So a company needs to support this.
Suppressing offers to those who have just purchased at full price, surprise and delighting high value customers that have a high churn score, changing marketing content based upon someone's web interactions, excluding people who are dealing with customer service issues, are all examples that can involve multiple business units. Constructing a true marketing customer journey requires support across departments and coordinated communications. Marketing needs to be as a minimum aware of, and ideally have some control over, communications that may not originate in marketing.
This is a gradual evolution and requires senior commitment and acceptance that as long as the customer benefits then everyone does. A possible approach is a "customer budget", literally a cross-department budget that will allow use of cross-company resources if marketing (or another area) can prove that an initiative will directly benefit the client. This meets the business need of answerability with the fact that meeting certain customer needs will not fit neatly into one department. Some companies even take this one step further, exposing handpicked customer advocates to this process and letting them input into new initiatives.
Having technology to allow full use of this intelligence – the ability to initiate appropriate, automated and adhoc conversations at the right stage in the customer journey in a non-technical multi-channel environment is the next piece of the jigsaw. Without this it is all knowledge and no power to action this knowledge. Ensure the software can record and be set up to respond to the customer's reaction too, so that it is a conversation, not just a one-way communication. Having software with SaaS, browser based access for instance all help lower the setup barriers. Also making sure the software provider can support all the channels needed or has strong partnerships with those that can, and has strong marketing services to support this process will also help. Then they can help with the initial resource spike in setting up new automated campaigns – putting in place models / rules and contact strategy. Their previous experience in this process is invaluable at speeding up the process and will drastically cut the time from when you first start paying software licences to when you get decent returns.
For this to be an ongoing success be true to the channels and the ways customers wish to use them, keeping the balance between uniformity and unique experience on each channel:
You want the customer to have the same branded and consistent experience regardless of which channel they interact with
You need to give customers a reason to engage across multiple channels (e.g. exclusive deals per channel)
Each channel can play a different primary goal and a supporting role for balance (e.g. SMS immediate product purchase, Facebook ratings and reviews, youtube product and services information)
And lastly but definitely not least ask for support where you have gaps. There are experts who understand each channel's strengths, can help coordinate input across business units and join up the goals with implementing the marketing conversations. And who will help you with business cases and the different measures for each channel, reporting on revenue attribution across channels and aligning this with the associated KPIs.
To have a successful omnichannel marketing:
Find out your customers needs – assessment and SCV (single customer view)
Commit to supporting these needs – "customer budget"
Ensure the actions are financially robust – business cases, channel attribution
Select the capabilities to support these actions – genuine multichannel technology partner, and
Don't be afraid to ask for help
Want more like this?
Want more like this?
Insight delivered to your inbox
Keep up to date with our free email. Hand picked whitepapers and posts from our blog, as well as exclusive videos and webinar invitations keep our Users one step ahead.
By clicking 'SIGN UP', you agree to our Terms of Use and Privacy Policy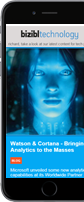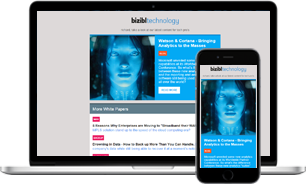 Want more like this?
Stay up to date with our content email