In Depth: Licensing and Retail in France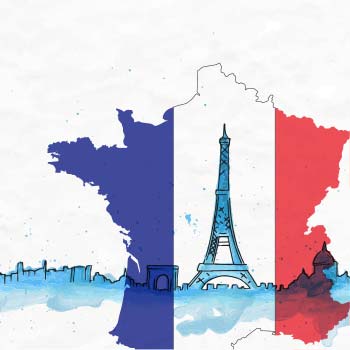 Historically the French are known for their rebellious nature, and in many ways that spirit has infiltrated the country's consumer habits even to this day, more than 200 years after the French Revolution.
While brick-and-mortar is being steadily replaced by e-commerce propositions in many other Western countries, department stores and book stores are thriving in France. E-commerce adoption is on the rise, but as we discuss later, even that is not following the traditional model seen in other markets.
The French are known for being staunchly loyal to their own culture, and that can be seen in the brands that they are drawn to, with classics such as Barbapapa and Asterix remaining hugely popular in the country to this day, despite an onslaught of new brands and content from the outside world. That too is shifting though, as the French gradually, if grudgingly, give in to the globalization of the world.
This deeply ingrained sense of nationalism remains a defining characteristic of the country's consumers, perhaps even more so now, following the series of terrorist attacks that have rocked the country over the past few years. Those events, combined with the recent, game-changing presidential election, are driving a vast shift in the country, at retail and beyond.
Get the download

Below is an excerpt of "In Depth: Licensing and Retail in France". To get your free download, and unlimited access to the whole of bizibl.com, simply log in or join free.
Market Overview
France's economy has been growing steadily since the 2008 financial crisis; however, it continues to underperform relative to the likes of Germany, the U.K. and the U.S., and falls well below average EU growth rates.
The country saw GDP growth of 1.1 percent in 2016. Job creation is a key influencer on consumer spending activity, and more than 70,000 jobs were created in Q4 2016, the fastest rate since 2007. Modest but steady economic progress has been mirrored in the French retail industry, which grew by 2 percent in both 2015 and 2016.
France's retail sector is something of an anomaly when compared to its Western counterparts. Despite economic headwinds and contrary to what is happening in other Western countries, the nation's department store sector remains strong, thanks to premium label and tourist-focused positioning from key players.
The department store segment in France remains dominated by four chains: Galeries Lafayette, BHV Marais (Groupe Galeries Lafayette), Printemps and Le Bon Marché.
France's online sector also marches to the beat of its own drum. The country has one of the world's largest online grocery markets, but lags far behind similar economies when it comes to non-food e-commerce.
The total value of the French food and beverage online retailing sector was €4 billion in 2015, according to Euromonitor International, second in Europe only to the U.K. This is thanks to the early adoption of 'click-and-drive' by French hypermarket chains.
Conversely, just 12 percent of non-food sales in France were made online in 2015, compared to 22 percent in the U.K., according to Euromonitor International.
A range of geopolitical and macroeconomic events has also affected France's economy since the 2008 financial crisis.
In 2015, Paris experienced multiple terrorist attacks, followed by additional attacks in both Nice and Saint- Etienne-du-Rouvray in 2016. More than 84 million tourists visit France each year, making it the most visited country in the world, and there were concerns that the attacks would have a sustained impact on retail sales.
The French Treasury estimated the cost of the attacks to the country's economy to be roughly €2 billion or 0.1 percent of annual GDP. France's Fédération Nationale de l'Habillement found that apparel stores based in city centers witnessed a 20-30 percent decline in traffic in the weeks that followed the attacks. Fortunately, these declines in foot traffic were only temporary, and tourism numbers appear to have bounced back in recent months.
The recent presidential election has also influenced the retail industry. There are usually too many variables to conclusively state whether or not federal elections alone have a significant impact on consumer confidence; however, the French election had profound and undeniable ramifications in markets around the world.
The prospect of a far-right president in the form of the National Front's Marine Le Pen seemed to have a cooling effect, as spending slowed and French consumers adopted a "wait-and-see" policy.
"The election has certainly had an impact on retail spending, and it will likely stay that way until back-to-school 2017. Everyone has been really cautious with their spending, waiting for the outcome of the elections. Now we have a new President, but the new Parliament is still not in place." explained Laurent Taieb, board member of LIMA France.
Centrist Emmanuel Macron's decisive victory seems to have had a stabilizing effect on markets, and the industry is hopeful that confidence will begin to trickle down to the high street.
"With a new government and the potential for a strong majority, we might just see positive sentiment return to the market," Taieb said.
Licensing in France
Licensing remains a major marketing and retail force in France. According to LIMA's 2016 Global Licensing Survey (2017 survey will be out in July, so stay tuned), France is the 7th largest player on the global licensing stage, turning over $5.68 billion in licensed merchandise retail sales in 2015 and making up 2.3 percent of worldwide sales. Despite positive growth of licensed retail sales (2.18 percent), France lagged behind global average growth of 4.2 percent.
Royalties from licensed merchandise grew by just over 3 percent year-over-year to $326.9 million. This trend is not exclusive to France, with most countries seeing similar growth as licensors consolidate the number of licenses available, causing royalty percentages to increase as more licensees compete for fewer license categories.
Entertainment, Characters & Toys
Character and entertainment licensing remains by far the largest segment in France, constituting 54.7 percent of total sales of licensed merchandise. The segment netted over $3.1 billion in retail sales. However, LIMA's global figures suggest the segment actually contracted in 2015 by approximately 8 percent year-over-year.
Toys remain the largest product category within the entertainment/character segment, generating $755.4 million in retail sales. Sales of licensed toys fell by 22 percent yearover- year. Licensors noted that 2015 was a particularly strong year for the toy category, while 2016 was underwhelming. Again, this dip is most likely attributed to macroeconomic factors and political uncertainty, both at home and abroad.
"The toy market was flat in 2016, and that accurately mirrors the wider licensing situation," said Marina Narishkin, director of TF1 Licenses, one of France's leading agencies. "France is still struggling economically. At TF1 Licensing, we beat internal expectations, but I hear from the marketplace that the smaller agencies are suffering."
Fashion & Apparel
While the overall retail outlook strengthened in 2015 and 2016, apparel struggled to show any real signs of growth in France, a trend that is reflected across most major markets. Sales in clothing, footwear and textiles rose by just 0.2 percent in 2015, according to the European Commission.
Looking at the licensing market specifically, the fashion sector in France contracted by 3 percent, from $863 million in 2014 to $837.1 million in 2015, according to LIMA's most recent figures.
However, both Narishkin and Taieb agreed that the official global figures may not give a wholly accurate account of the fashion and apparel licensing market in France. Fashion and apparel play an important role across the full range of product types in France, making up more than 25 percent of sales in the corporate/brand segment and 24 percent of sales in the entertainment/ characters segment. It is therefore likely that there is some crossover between the statistics.
In the fashion space, France has become a brand in and of itself, synonymous with luxury and high quality. This is a feat that many countries strive for, but very few ever achieve, with Italy being another exception to the rule. Items produced in both France and Italy are regarded as high-quality, luxury accessories, and they command premium prices around the globe.
Ironically, French luxury retailers continue to aggressively pursue foreign brands.
"French craftsmanship remains a sure-fire investment, and consumers are still going to spend on French fashion and luxury," explained Taieb. "This has allowed major French luxury companies to develop their global appetite and keep on buying foreign competition, mostly Italian brands."
As an example, French luxury conglomerate LVMH (Louis Vuitton Moët Hennessy) now owns Italian brands Pucci and Fendi; Gucci belongs to Kering and both Bottega Veneta and Sergio Rossi are owned by François Henri Pinault. Pierre Cardin is the only French fashion licensor to be featured on the License Global Top 150 Global Licensors. With an estimated $1 billion in retail sales of licensed merchandise in 2016, Pierre Cardin has close to 900 licensees in 140 countries.
Corporate/Brand
Corporate licensing was one of the few segments to witness substantial growth in France in 2015. According to LIMA's 2016 Global Licensing Survey, sales increased from $851 million in 2014 to in excess of $1.1 billion in 2015. The corporate/brand segment now represents 19.5 percent of the total licensing market in France, up from 15.3 percent in 2014. Globally, corporate and brand licensing contracted by 2 percent.
Technicolor is one of the few French-based companies to be featured in License Global's Top 150 Global Licensors report. The company, which saw retail sales of $680 million in 2016, serves the communications, media and entertainment industries with its key licensed brands being Thomson and RCA.
Key Trends
Foreign properties
French consumers are staunchly loyal, and historically they gravitate toward home-grown properties. This phenomenon can be been seen time and time again across all segments. However, foreign properties have recently managed to gain a foothold in the French market.
"In the past, French properties were stronger than outsiders, but that seems to be changing," said Narishkin. "French comic characters like Asterix are still strong, but toy properties and blockbuster movies seem to be taking the lead."
Foreign retailers have also enjoyed success in recent years. This is especially true when it comes to lower-price players such as Primark and H&M, both of which have seen strong growth in France.
Online and social media
Most brick-and-mortar retailers around the globe currently find themselves locked in a heated battle with online retailers. Amazon is, of course, the heaviest hitter in the online space in Western markets; but interestingly, the U.S. retail giant has not had a significant impact in France.
Analyst house, Fung Global Retail & Technology, noted: "In most Western countries, successful domestic Internet pure-plays tend to be positioned as a complement to Amazon rather than as direct competitors. They tend to have a strong category specialty (for instance, AO.com is known for selling appliances and Zalando is known for apparel) or a strong focus on a particular demographic (such as boohoo.com's focus on young shoppers).
"However, France has given birth to a number of broad-range, pure-play retailers that offer a product mix similar to Amazon's. And, in part because French shoppers have this range of choice, Amazon appears to be less popular among them than it is among consumers in neighboring countries such as the U.K. and Germany."
Despite this strong showing from domestic online pureplays such as Chronodrive, e-commerce in France still under performs compared to similar markets in Europe.
There are several working theories as to why France has been slow to adopt online commerce. France was an early adopter of first-generation digital technologies. The proliferation of the Minitel system in the 1980s, a lowspeed digital network designed for text-based information exchanges, actually stunted the growth of the Internet, and by the mid-'90s, France lagged behind most developed countries in the growth of its information infrastructure.
By the time French households began embracing the World Wide Web, the dot-com crash was imminent, further stalling Internet uptake.
The fact that many Internet-based business models do not fit French distribution channels is also thought to play a role.
However, this is changing rapidly. Online retail sales in France grew 13 percent to €35 billion in the first half of 2016, according to the French E-Commerce Federation (Fevad). E-commerce still has a lot of room for growth in the French retail sector though, so fashion and apparel companies that move quickly will likely gain a competitive advantage.
Narishkin points out that social media is also playing an increasingly significant role in advertising and selling in both the B2B and B2C markets.
Social media has influenced consumer behaviour for several years, but social platforms are now directly playing a role in transactions. Instagram, for example, recently released a feature enabling companies to tag brands that are featured in the photos they post. Users simply need to click on the photo description to make a purchase.
Rebalancing portfolios
The health of the licensing industry will always be influenced by wider market dynamics; however, France seems bound by this law more than most. The country's recovery from the financial crisis has been slow, which has resulted in frugal spending habits. This has led to a cautious and largely discount-oriented licensing market.
"More and more companies and licensees are searching to balance their licensed portfolio with nonbranded products," says Taieb. "Licensees and especially toy manufacturers have understood that they should increase the weight of non-licensed products in their turnover or else find ways to take more control of their licensed revenues by developing their own programs."
There have been strong signs of economic recovery, but these were halted, first by the attacks and then by a turbulent federal election. On top of this, France is subject to the same pressures that the industry is facing as a whole.
"Retail wants trusted properties with events or news, and that isn't easy to find. Licensors with marketing money should use it toward retail activation and look to innovative products with tech capabilities," Narishkin advises.
Despite these obstacles, the market remains buoyant and all signs seem to suggest that 2017 will see an upswing.
Want more like this?
Want more like this?
Insight delivered to your inbox
Keep up to date with our free email. Hand picked whitepapers and posts from our blog, as well as exclusive videos and webinar invitations keep our Users one step ahead.
By clicking 'SIGN UP', you agree to our Terms of Use and Privacy Policy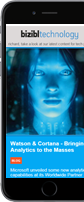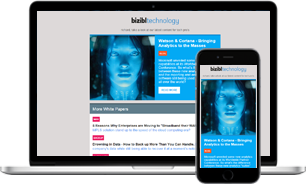 Want more like this?
Stay up to date with our content email