Forrester Report: 2013 Mobile Trends For Marketers
With more than 1 billion smartphones in consumers' pockets at the beginning of 2013, mobile is driving a second Internet revolution that's even more profound than the first one. Mobile creates new value for consumers and businesses, alters cost structures, and disrupts ecosystems. That's why marketers must move away from tactical mobile efforts to more transformative mobile marketing strategies. This fourth annual mobile trends report looks at the key mobile marketing trends in 2013.
Get the download

Below is an excerpt of "Forrester Report: 2013 Mobile Trends For Marketers". To get your free download, and unlimited access to the whole of bizibl.com, simply log in or join free.
Key Takeaways
Advanced Marketers Will Integrate Mobile Into A Multiyear Strategic Vision
Mobile platforms will act as a catalyst for the next generation of connected experiences. In particular, smart apps connected to products and CRM systems will emerge. In 2013, leading marketers will anticipate the longer-term mobile disruption and shift from tactical eff orts to more transformative mobile strategies.
Implementing This Strategy Requires Significant Investment And Marketing Control
Mobile on the cheap is over. Implementing the complex technology to make the most of mobile opportunities requires a new vision of how to interact with customers, significant changes in culture and competencies across business and IT, and more investment. Leading marketers will take back mobile ownership from agencies and services vendors.
It Is Still Early Days: Mobile Trends Will Disappoint
Indoor location, cross-channel attribution, responsive design, analytics solutions, mobile "big data," and other mobile technologies will make progress, but they won't be game-changers this year.
Why Read This Report
With more than 1 billion smartphones in consumers' pockets at the beginning of 2013, mobile is driving a second Internet revolution that's even more profound than the first one. Mobile creates new value for consumers and businesses, alters cost structures, and disrupts ecosystems. That's why marketers must move away from tactical mobile efforts to more transformative mobile marketing strategies in 2013. This fourth annual mobile trends report revisits our 2012 mobile trends, elaborates on how they will continue to evolve in 2013, and highlights new mobile trends that we expect to see this year. New to this year's report is a list of the over-hyped topics that we believe will fail to provide real business value in the short term.
Changes In Behavior And Ubiquity Drive A Mobile Mind Shift In 2013
Mobile's momentum continues to accelerate in 2013 — more than 1 million apps available, more than 150 million tablets sold, and more than 1 billion smartphones in consumers' pockets globally.1 As we revisited our 2012 mobile trends, we found that all of them are still evolving and relevant (see Figure 1).2 A number remain important enough to be key trends in 2013 but for different reasons than last year. But more important than the scale of the numbers is the fact that mobile devices and their connectivity fundamentally shift how people behave and how businesses engage with them. These shifts are happening even faster outside North America and Europe, in countries like China, Brazil, and India. Marketers who were affected early on by this shift in mobile mindset understand that:
Immediacy and convenience combine to alter people's behavior. Consumers are changing their normal routines due to the multiple mobile options at their fingertips. Today's engagements are a series of message exchanges — e.g., "Where are you?" "There in 10." You leave plans in flux as you do one more errand or get stuck in traffic. Increasingly, people have taken that behavior with them to shopping, banking, and traveling. They do research at the store shelf. They shop on the bus. They check their bank balances multiple times each day.
Ubiquity profoundly disrupts business models. Mobile will recast your go-to-market propositions, revenue streams, cost structures, partner ecosystems, and success metrics. Mobile phones have replaced cameras, maps, cash registers, TV remotes, and portable gaming devices. Now they are supplanting ATMs for check deposits and printouts for boarding passes, tickets, and coupons. Price checks at the store shelf are forcing retailers to rethink pricing policies and signage options. Apps from Uber Technologies and myTaxi disintermediate the need for central dispatch for taxi drivers. Firms must run their businesses in real time to respond to customers, partners, and employees.
Mobile Trends In 2013
The trends we've identified for 2013 center on multiyear plans and scaled-up investments. Mobile's dynamics of immediacy and ubiquity will challenge the notion that mobile is immature. Innovators will overcome any concerns about maturity to make big, strategic investments in mobile to pull ahead of their competitors. Differentiating with mobile will require marketers to develop the multiyear visions required to drive real change in their business and their approach to implementing mobile services. When we categorized the key 2013 mobile trends and their implications for marketers, they fell into two major groups (see Figure 2):
Treat mobile as a strategic priority. While many marketers will remain hampered by limited budgets and resources, some market leaders will make large investments to differentiate themselves from the pack. For example, food company Mondelez International (formerly Kraft Foods, Inc.) recently announced it would spend 10% of its global marketing budget on mobile.
Business and technology changes mean that mobile investments must rise. Next-generation mobile services will require access to web services, analytics, and data in real time from internal and external sources. This level of integration and these capabilities come at a steep price and involve multiyear investments. These services currently exist in a tightly locked range of eCommerce and legacy business systems that were designed for large-screen PCs connected by high-speed LANs. As a result, leading companies are investing as much as €100 million over the next three years to anticipate the mobile technology architecture shift. A vision for mobility that extends for three to five years will be necessary to set the requirements for the complementary business technology changes.
Treat Mobile As A Strategic Priority By Implementing A Multiyear Strategy
Keeping pace in 2013 and leveraging mobile to differentiate will require marketers to alter their approach to creating a mobile strategy. Marketers must integrate their short-and long-term visions. Furthermore, they must anticipate the shifts in customers and business models that will take place in the next two to five years and where mobile is a catalyst for change.
1. Marketers will realize that mobile requires a total shift in their marketing approach. We believe mobile will be more disruptive than the PC Web was a decade ago. It will transform existing business models in three main ways: 1) deeper consumer engagement; 2) the combination of real-time interactions with sensitivity to location in the real world; and 3) contextual pricing.6 Brands that can serve customers' situations, preferences, and attitudes in real time on mobile devices will leapfrog the competition and, more importantly, provide their services at a premium. This requires marketers to reassure people about their privacy, identity, and security. It also means delivering added value in a context where perpetual connectivity will transform the way we experience the world.
Actions for marketers: Combine a broad range of variables for rich mobile context. Mobile offers immediacy, intimacy, and context — unique attributes that no other computing form factors offer. Firms will have to integrate elements of context — including time, customer knowledge, and place — to create new products and services. To deliver truly differentiated and engaging mobile experiences, marketers must do more than consider just time, analyze just past customer behaviors, or take into account just physical context.
2. Tablets will be the biggest short-term disruptors. Smartphone penetration has already surpassed 50% in the US and will do so in most developed countries through 2013.8 In contrast, tablets are in fewer than one in five US households.9 Still, in spite of a smaller installed base, tablet commerce will outpace mobile Commerce on smartphones.10 Conversion rates are already higher, and consumers use them as PC replacements — shifting their behavior from laptops to tablets. Smartphones will primarily influence sales and offer support, but new, less sophisticated smartphone owners will be less active users of mobile services.
Actions for marketers: Address two separate use cases for phones and tablets. There is tremendous overlap in the use cases on smartphones and tablets today, but they are starting to diverge. Tablet services will affect mobile initiatives by cannibalizing budget and resources. Don't let this happen: Instead, steal the money from your PC initiatives, as tablets are more a PC replacement than a mobile phone "wannabe." Marketers will redefine the brand experience across new screens and look at mobile and tablets as appearing at different points on the mobile spectrum. They will engage consumers on tablets with more convenient experiences and richer media formats for ads.
3. Mobile platforms will be the catalyst for next-generation connected experiences. Mobile operating platforms already extend beyond phones to tablets. They will soon extend to wearable devices (e.g., Google Glasses), TVs, cars, and other "machines."12 For example, a new Apple TV could potentially pull in existing iOS apps to offer the emotion of TV and the personalization of mobile web experiences. And it's not just devices with embedded platforms: Connectivity and sensors will increasingly turn otherwise "dumb" objects like coffee machines and refrigerators into "smart" ones. Expect mobile phones and tablet apps to serve as interfaces to collect and process data — giving people more insight into the state of the object and more remote control.
Actions for marketers: Rethink your smart products and create new engagement scenarios. While connected devices will remain outside the mainstream in 2013, marketers need to prepare for new scenarios for engagement by capturing and putting to work information about consumers' bodies and the physical environment they inhabit.13 As a consequence, there will be a further blurring of the lines between digital marketing and digital product development. Marketers should stop considering these new connected devices as just gimmicky shiny objects. Time spent in cars and in front of a TV is too huge to ignore the early opportunity to start experimenting with apps and services that can engage perpetually-connected consumers.
4. Sophisticated analytics wrapped around big data will power smart apps. Mobile phones and connected devices with more sensors will create a phenomenal amount of data. But data alone is not enough to anticipate people's needs and simplify their tasks. Empowering people to take the next most likely action in their moment of need — i.e., to help them complete tasks — will require sophisticated analytics and real-time data housed in systems of engagement rather than systems of record.15 These new connected apps serve up contextual information — both realtime information observed by mobile phones and profile information and preferences from customer relationship management (CRM) systems. Systems of engagement will also need access to real-time information on products, services, inventory, pricing, etc.
Actions for marketers: Expect the lines between product, content, and marketing to blur. This will enable marketers to deliver experiences across more connected devices. To enable smart apps, you must integrate them with back-end campaign management systems and personalize content via advanced real-time push notifications or context-rich apps with analytics at the core. Expect mobile customer relationship management (CRM) and advanced push notifications to gain traction in 2013. Marketers and vendors will integrate mobile more systematically into their multichannel campaign systems. However, until they have more advanced mobile integration with their existing CRM systems, most marketers won't be capable of dealing with the types and volume of data coming from mobile.
5. Mobile will play a leading role in efforts to engage consumers in emerging markets. Mobile phones open up opportunities to reach new consumers — particularly in developing countries. Forrester forecasts that more than 900 million tablets and 3 billion smartphones will be in people's hands globally by 2017. Most of the growth will come from developing economies in Asia, Latin America, and Africa, where people's first digital experiences will be mobile due to the high cost of computers and limited terrestrial broadband infrastructure. Beyond smart devices, there is already a huge opportunity to engage people with more basic phones by using SMS — a technology that already has higher adoption in developing markets than in the US or Europe.
Actions for marketers: Evaluate your mobile maturity across different regions. We'll see a growing number of global brands — especially CPG companies like L'Oréal, Nestlé, Procter & Gamble, and Reckitt Benckiser — use mobile to reach out to their next billion customers. If you're a marketer in one of these companies, you first need to evaluate the mobile maturity of your different brands and local entities to prioritize your actions and investments. You then need to start by investing first in some countries, identifying the right local partners and mobile marketing specialists, and making sure that local teams acquire mobile expertise so that mobile intelligence exists in-house.
Mobile On The Cheap Is Over: Mobile Spend And Complexity Are Increasing Rapidly
The remaining five trends relate to the challenges of scaling mobile. Transforming your strategy into scalable and profitable mobile initiatives requires sophisticated mobile services and deeper technology integration. These middleware costs are rising, due to more sophisticated apps, deeper back-end integration, complex mobile ecosystems, and different design points. Implementing the complex technology required to deliver rich mobile engagement requires not just a new vision of how to interact with consumers but also significant cultural changes and investment in infrastructure, staffing, and skills — the invisible part of the iceberg (see Figure 3).
1. Mobile will require more formal organizations, processes, and governance. The cost and stakes are too high to not take an organized, cross-functional approach that puts governance in place to help prioritize initiatives. The ability to scale mobile successfully with the right organization, staff, and governance will become a competitive differentiator.
Actions for marketers: Create a mobile governance group. Marketing leaders and CMOs need to work with their business technology and CIO counterparts to establish a mobile governance body — it can be either a standalone affair or part of a larger digital steering committee. The role of the governance body is to help prioritize and select the handful of next-generation mobile services that will really nurture the brand experience. At an operational level, marketers will need playbooks and best practices for implementing mobile initiatives. This approach isn't only about creating consistent brand experiences across mobile; it is also a way to reduce costs when multiple agencies and vendors are involved.
2. Leading marketers will take back ownership of mobile from agencies and vendors. Mobile's position as a strategic initiative means that firms can't completely outsource the skills and thinking around it. They will have to hire and/or develop the expertise internally. Forrester knows several brands that have launched hundreds of mobile initiatives with many different agencies and vendors in a totally uncoordinated way. Too many marketers are letting their agencies define and execute the strategy on their behalf — to the extent that they do not even own the customer data and market insights.
Actions for marketers: Hire and fund the talent to coordinate a mobile strategy. While giving local brands and agencies enough flexibility to innovate, marketers have to ensure compliance with a set of consistent and systematic guidelines. This requires hiring a core staff to develop the blueprints and coordination points. This ranges from having centralized accounts that submit apps to the Apple App Store or Google Play to having cohesive mobile analytics for comprehensive data analysis. Employees with more advanced internal skills will facilitate the coordination between different agencies, vendors, and IT counterparts, even if part of the work is outsourced.
3. The role of mobile marketing manager will emerge. In order to wrest control back from these third parties, marketing leaders need to appoint a senior executive to lead the mobile efforts. While mobile shouldn't exist in a silo, it does require specific skills and unique strategic considerations. While existing channel managers learn how their online campaigns work and are viewed on mobile screens, task dedicated mobile marketing specialists with spearheading, shepherding, and measuring the results of programs tailored to the special needs of mobile customers.
Actions for marketers: Engage a senior executive capable of taking the lead on mobile. Marketing leaders need to work closely with HR to recruit talented mobile marketing specialists and to build training programs for marketing and communications staff. Your best bet will be to identify smart marketing strategists from within your company, at your competitors, or in adjacent industries who show a penchant for emerging technologies. They will need to apply their knowledge of your brand, products, and culture to meet customers' needs. In the short term, they should be tasked with and measured on the email, search, and display programs for which they're responsible. As your programs grow, you'll gain more insight that will help you clarify their long-term responsibilities and performance metrics.
Finding the right strategic mix of staff will rise in importance. Finding and keeping the right mix of skills — business, marketing, design, and technology — will be key to implementing your multiyear strategic mobile vision.23 The mobile marketing manager will have to determine the right mix of in-house employees and external providers. Moreover, as mobile initiatives move from being project-based to being a part of core business delivery and tightly integrated with back-end systems and information, more expertise and work must be in-house.
Actions for marketers: Build a staffing plan based on your long-term strategy. Marketing leaders must work backward from a clear business plan to determine what skills, staffing levels, and partners they will need. Mobile product strategists and application developers top the list of people in the shortest supply. Marketing leaders will need to procure funding for competitive salaries and establish career paths. Staff who have the knowledge and relationships to build the links to the back end needed for smart applications will become more important. It will be easier to teach these folks about mobile than to teach a mobile expert about your business in many cases.
5. Spending will increase, especially to enable mobile services. 2013 will see spending shift from front-end development to back-end integration and services enablement. Designing smart mobile services requires new skills and expertise — ranging from design to app development via data scientists and analytics specialists. This is especially true for business technology integration. Web services layers, application program interfaces (APIs), and CRM are critical for not only enabling smart mobile services but also reducing costs. These can't be one-off projects; they require scalable projects — implying much more cross-functional collaboration with business technology counterparts.
Actions for marketers: Nurture a working relationship with IT. Work much more closely with your technology counterparts and express clear needs that help your CIO justify the need to shift spend from front-end development to back-end integration. You'll suffer if you continue handing off project-based work to external partners or limiting integration to enable future services. Equally important, don't be lulled into complacency by benchmarking your mobile services on content and feature availability. As work and spending shift to back-end enablement, continuous progress will be less visible; change will happen in small steps, not great leaps.
Beware Of What Will Disappoint Or Not Scale
It's hard to ignore press hype or vendor marketing about magical solutions that will grow revenue, cut costs, and offer amazing insights about your customers,. Dream on. Here's a list of the hot mobile topics that you shouldn't count on in 2013:
"Game-changing" mobile technologies like NFC and indoor positioning. Don't get us wrong: We expect significant progress in mobile technologies in 2013 — especially around indoor positioning — but not major breakthroughs.25 We'll certainly continue to hear a lot about 4G/LTE in Europe or flexible displays, but impressive consumer benefits and scale are still some way off. While we believe that mobile technologies like GPS, NFC, augmented reality, image recognition, and 2D bar codes will offer phenomenal potential to enhance real-world experiences for consumers, they can't do so in isolation.26
Solid returns on investment (ROI) or cross-channel attribution. Forrester forecasts significant growth for mobile retail revenues and mobile Internet advertising spending in 2013: In the US alone, we expect these two markets to reach $12 billion (up 62% year on year) and $4.6 billion (up 52% year on year), respectively.27 While there is no doubt that some retailers and media companies will be able to easily measure a positive mobile ROI, we expect the majority of players to face a mobile monetization gap.28 Despite revenue and savings from mobile, attribution is an accounting modeling exercise that requires advanced measurement of crossmedia and cross-channel metrics — something that few firms will implement. They've struggled with this challenge for years when simply trying to link web and store sales.29
Automated mobile marketing and targeting solutions. Expect several acquisitions of mobile automation tools such as real-time bidding platforms by non-mobile players. However, too many vendors looking to add mobile to their portfolio have a very PC- or web-centric view of the world. What advertisers buy on these automated platforms, how they buy it, what they spend on it, and how they measure it should be more specific to the uniqueness of mobile devices. More often than not, analytics and rules for generating messages and content are still based on online or email paradigms. The good news, however, is that advanced analytics techniques for the mobile Web and apps are getting more attention from marketers earlier in the development process; they're also getting a hand from newer technologies like tag management systems. More marketers are really thinking through how to target visitors coming from mobile channels to provide more relevant experiences.
Great user experiences. We're not saying there won't be any great product and marketing experiences; we're saying there will only be a few. In part, this is because too many marketing professionals are designing for mobile with PC-centric use cases in mind; another factor is that the use of context to simplify tasks is just too difficult for most organizations. This expertise doesn't exist yet. It's being developed, but too few marketing professionals have the budget to work with an agency or hire staff with this scare expertise.
Responsive design. Responsive design will be hyped once again in 2013. The approach offers brands a customer-centric approach to create a consistent and optimized experience across screens.30 While it will help fix the basics and reduce the complexity of supporting multiple code bases or solutions for the mobile Web, responsive design is neither cheap nor easy to implement, nor is it a magic elixir. Why not? 1) The consistency of experiences across devices is only one small element of the overall picture; 2) companies will need divergent app and web strategies as well as mobile content and service curation; 3) not every portable/mobile device will have a browser; and 4) supporting different use cases across devices requires a process to implement responsive design principles.
Context gleaned from mobile devices. We expect firms to focus their attention on contextual marketing and services, but the learning curve on this extends well beyond 2013. The industry has fixated on the potential of using location for marketing and services for more than a decade. But very few services that rely on real-time or "micro" location will deliver value. Location is still used for "what's nearby." And location is just the tip of the iceberg, so to speak, when it comes to mobile context.
The love of your business technology group. Many marketers have been doing project-based work and leveraging agencies and external vendors to bypass their internal IT or business technology (BT) organization: Why? "They are too slow to react" or "They don't get it" or "Mobile isn't a priority for them." For years, you've treated them like your kid brother who "just doesn't get it." In 2013, you will need to build this relationship and convince them to move mobile requirements higher on the list of design parameters — or you'll find yourself even further behind in 2014. For some organizations, it's also worth admitting that your IT team is more skilled than you thought and that it's capable of handling more structured and complex requirements than just shiny, one-off, branded apps.
Want more like this?
Want more like this?
Insight delivered to your inbox
Keep up to date with our free email. Hand picked whitepapers and posts from our blog, as well as exclusive videos and webinar invitations keep our Users one step ahead.
By clicking 'SIGN UP', you agree to our Terms of Use and Privacy Policy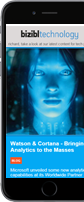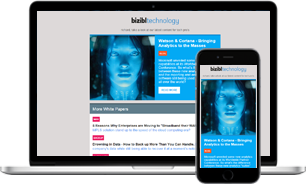 Want more like this?
Stay up to date with our content email