How To Manage Your Database: A Marketer's Guide
Data is one of the most important resources available to the modern marketer. As data sets - and the need for the information they contain - continue to grow, so too does the importance of careful data management. By understanding the techniques behind effective database management, marketers can begin to create solutions capable of producing the information they need.
This whitepaper contains best practices for managing and enriching your data.  Download now to learn how to optimise your data-driven campaigns and take full advantage of your data.
Get the download

Below is an excerpt of "How To Manage Your Database: A Marketer's Guide". To get your free download, and unlimited access to the whole of bizibl.com, simply log in or join free.
WELCOME TO CUSTOMER DATA MANAGEMENT
If you're planning a marketing technology deployment, have you thought about how to manage the customer data involved? No matter how well you organise your campaigns, poor-quality data will restrict response and undermine success. Whether it's real-time offer personalisation on the web, email marketing, direct mail or telemarketing - all require an accurate and up-to-date customer database to underpin them.
The customer database is a strategic corporate asset, with functions that extend well beyond marketing. Maximising the return on that asset demands a wellplanned and properly-executed data strategy. In this guide, we'll look over the basics of data management and offer some advice on the techniques, technology and processes involved.
FOUR TOPLINE TARGETS FOR DATA MANAGEMENT
ACCESSIBLE AND CONSISTENT DATA
Customer data must be fit-for-use and accessible by all relevant systems, from operational marketing, to analytics and decision-making. Enabling this requires shared, consistent rules and definitions for how data is created, stored and updated across the business. Vital for systems integration, this ensures that everyone and everything can make full use of every piece of customer data available.
INFORMATION SECURITY
Customer data must be secured against external threats such as theft and hacking. Carry out a risk assessment and consider encryption and other security methods for transferring data outside the business. Aim to comply with standards like ISO 27001 or the DMA's DataSeal internally and look for compliance at suppliers too. Create a data security checklist to vet them with. Consider internal threats as well. Carefully control employee access and password protocols, formulate an acceptable use policy and use one central function to control data access.
LEGAL COMPLIANCE
How will you respond to a customer request to access personal data or to correct an error? Can your systems centrally record and update marketing opt-in/out preferences for each channel? Data management processes should be in line with relevant legislation, such as the eight Principles of the Data Protection Act and the Privacy and Electronic Communications Regulations. Consider why you are collecting data, what you intend to do with it and how long to retain it for.
ACCURATE AND UP-TO-DATE INFORMATION
Unlike wine, data doesn't mature with age. To stay in optimum shape, it must be continually validated and updated. A data quality strategy enforced by governance is the way to ensure this happens.
THE ROLE OF DATA GOVERNANCE
Draw up strict rules controlling how data assets are used and maintained. One person or management team should take responsibility for enforcement, ideally technically-aware business users or a group jointly drawn from IT and marketing. Talk to stakeholders first, define the standards they need their data to meet and set minimum quality standards. The governance team then monitors how customer data is gathered, combined, cleansed and supplied to each user group, whilst working with stakeholders to ensure compliance.
FIRST STEPS IN DATA MANAGEMENT
Before buying a system or starting to build a database, first work out what you have right now. Perhaps the most valuable single action is to conduct a thorough data audit. Investigate your existing customer data and define it to the last detail.
Which variables do you hold and how well populated are they? Do you have fields filled with gibberish, all 1's or X's?
What are the origin and update dates for each customer record?
Compile a directory of any codes used. Do you understand what they all mean?
Report on and visualise the data to show the scale of any problems and to highlight any anomalies and outliers.
Consider your database structure
Understand the concept of the data model: how the different items in a database are organised and relate to one another. Beware software applications that use very complex, custom data models. This can make it very difficult to extract data for use by other systems and hinder operational integration.
START TO IMPROVE YOUR DATA
Styles and formats are often chosen by whoever happened to first enter the data. Blank fields and random strings of characters are common. Reformatting fields and correcting errors will require some manual effort initially but, as data improves, the whole process can be automated. The database must employ standard, consistent variable definitions, terms, formats and fields. What does each variable mean and what should the data in it look like? Make that decision and stick to it. Analysing data, breaking down long strings into components and storing each one separately (known as parsing) is a key part of standardisation and facilitates automatic cleansing. For example, splitting a name and address into multiple fields such as Title, Salutation, Forename, Surname, Address Line 1-4 and Postcode.
CAPTURE NEW CUSTOMER DATA CORRECTLY
With a clear view of what the company has today, plan how you will expand and improve the existing database. Publish a business roadmap stating the goals and priorities as precisely as possible.
Record the initial data audit metrics and repeat the audit at regular intervals to gauge progress.
Which new data items will you need to capture and hold to support future ambitions in analytics and operations?
How will often will you need to refresh and update that information?
For consumer data, the essential core data items might be; Name, Address, Postcode, Email, Phone, Date of birth. For b2b marketers will have different priorities, such as; Contact name, Job title, Phone number, Email, Department, Company, Address, Postcode, and SIC.
Ensure all forms used in every channel and at each touchpoint are consistent, matching the variables and formats used in the target database. Capture all channel permissions required for future marketing contact and check the opt-in/out statements comply with relevant privacy legislation.
Check new record integrity using the same rules as regular cleansing work. Rapid addressing software ensures that addresses are correct, and consider on-page validation or live services to check contact data like email addresses or phone numbers for errors as they are entered.
Before adding a new record to the database, check that the customer isn't already on your list. With the right operational software, this can be done in real time as staff – or customers themselves – add the information. Deduping new customer data against the existing database should also form part of cyclical processing.
START CLEANSING
Once your data is in reasonable shape, ask a marketing service provider to check over your list of customer names and addresses. Many reputable suppliers will audit your data as a free service. Standard cleansing services include:
Format and update addresses and postcodes.
Identify deceased and gone-away customers by matching to specialist reference files.
Find and flag duplicates.
Find new contact details for outdated records.
Cleanse and merge multiple lists.
EXPLOIT EXTERNAL REFERENCE DATA SETS
Smart data management means taking full advantage of external reference files. They can be licensed for in-house use or accessed via service providers. Use them to:
Provide a "backbone" structure for your own database.
Match to and correct your own data.
Gap-fill missing fields.
Augment customer data with extra variables such as age, income, phone, email or policy renewal dates.
INITIATE REGULAR CLEANSING CYCLES
Left alone, eventually all data goes bad. Every year there are around 550,000 deaths and more than 7.2 million individual house moves in the UK alone(2). Hundreds of thousands of migrations, divorces and retirements add to the turnover.
As soon as a standardised, consistent database is available, begin automated batch processing incorporating the cleansing services mentioned above. This is a cyclical activity: wash, rinse and repeat, daily or weekly.
To carry this out, choose between in-house software, outsourced services or a mixture of the two. Today, both software and service providers can often work directly with the customer database, validating and updating records with no need to export or reimport extracts manually.
THE CHALLENGE OF B2B DATA
Business databases tend to be smaller than consumer ones but are more challenging to manage with more need for manual input. Multi-level company hierarchies with multiple functions and contacts can make for intricate relationships between data items and correspondingly complex database structures. Added to that, b2b data goes out of date a lot faster, decaying at around 33 per cent annually – triple the rate of consumer data (4).
Matching against a supplier's UK b2b universe file is the most popular way to verify, update and enhance automatically. A proprietary reference file can also provide a useful "backbone" structure for a new b2b database – but be careful not to tie yourself too closely to a single supplier. Coding systems such as D&B's DUNS assign a unique code to each business entity and can aid accuracy when cleansing and updating.
WHY YOU NEED A SINGLE CUSTOMER VIEW (SCV)
Many companies still hold customer data in separate operational silos. For optimal customer management however, a single database showing every customer's attributes, contact and transactional history across all channels is vital. The insight it generates underpins all aspects of marketing strategy from campaign targeting to new product development. Use an SCV to:
Understand customers, their value, who buys which products, when and why. This drives predictive analytics, cross-selling, enhanced targeting and regulatory compliance.
Close the loop operationally. Feed back response data to understand which campaigns work and why.
Build a single version of the truth. Consistent customer metrics support accurate corporate reporting.
BUILDING THE SCV
Building and maintaining an SCV requires all the data management techniques outlined above. A central SCV will typically synchronise with other operational and analytical databases around the business. To get started:
Build a static proof-of-concept SCV with core data first, test with historical campaign data, add extra feeds later.
Demonste ROI from the initial SCV to boost support for subsequent work.
Adopt a flexible, proven data model.
Consider whether you will hold and update the SCV yourself or use a Marketing Service Provider.
TOOLS FOR THE JOB
Irrespective of how clean and accurate it is, a customer database is no use on its own. To generate insight and value, tools are needed to build a clear picture of customers.
Querying functionality is the most fundamental requirement. This means selecting different variables and groups of customers to generate reports (eg "how many women bought our product online last year?") and to build targeted segments for direct marketing campaigns (eg "Give me all the customer names and emails that bought a printer last month but didn't buy ink").
Query tools come for free with every database platform, but using them can involve learning complex languages like SQL. Dedicated reporting applications with simple interfaces make it easier for marketers themselves to build new queries to generate reports, counts and marketing lists. Some examples include: Business Objects, Jaspersoft, Crystal Reports, SPSS, MsSQL Server and many more, not to mention Excel - Exporting customer data into a spreadsheet for manipulation and reporting is the default choice for many.
Beyond reporting lies analytics. There are many data analytics packages available, including some mentioned above. These tools add extra sophistication, including better visualisation and introduce statistical techniques like regression and CHAID to help better understand customer behaviour and the affinity different groups have for various products and offers.
This understanding can be used to predict future behaviour, with the likelihood of different outcomes expressed as statistical models that can be applied to individual customer records. Built into operational platforms, this data-based intelligence can inform marketing decisions made about an individual – automatically.
A WORLD OF MARKETING SOFTWARE
There are many other marketing applications that work with the customer database. From social media monitoring to email and text messaging, marketing automation to analytics packages, these offer endless functionality, usually with some form of querying and reporting built in. Campaign management is one of the most common functions: selecting customer and prospect target lists to build, schedule, report on and improve marketing initiatives.
MANAGE YOUR DATA ASSETS
The customer database is right at the heart of the modern enterprise and is fundamental to it's ability to compete. With potential applications in almost every part of the business, the insights it provides can be used to spot and respond to emerging trends, personalise every customer experience, shave costs and drive ROI. Investing in the skills, processes and technology needed to manage the customer database properly is the only way to realise these ambitions. Without it, new systems are destined for subpar performance at best. Build a strong data foundation – and the opportunities are there for the taking.
Want more like this?
Want more like this?
Insight delivered to your inbox
Keep up to date with our free email. Hand picked whitepapers and posts from our blog, as well as exclusive videos and webinar invitations keep our Users one step ahead.
By clicking 'SIGN UP', you agree to our Terms of Use and Privacy Policy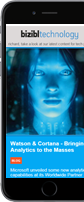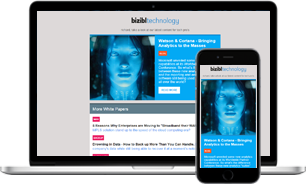 Want more like this?
Stay up to date with our content email