How The Travel Sector is Running to Catch the Digital Transformation Train
The travel industry - like some many others - is being disrupted by great ideas powered by digital technology and innovation. However, with all of the change in the industry, finding an effective yet cost efficient digital solution to gain the loyalty of price-conscious customers has proved to become a real challenge.
Read this paper to learn how today's top travel companies have adapted when confronted with increasingly tech-savvy travel buyers of all ages.
Get the download

Below is an excerpt of "How The Travel Sector is Running to Catch the Digital Transformation Train". To get your free download, and unlimited access to the whole of bizibl.com, simply log in or join free.
British consumers spend almost £1 in every £5 of their shopping via the internet.
Overall online sales in the UK, US, Germany and China are forecast grow by £320 billion by 2018, expanding the size of the online market to £645 billion, according to the latest research by OC&C Strategy Consultants, PayPal and Google.
The increasing power of mobile shopping via smartphone is driving much of the growth – with the UK in the forefront with 59 percent of online sales made through smartphones or tablet devices, ahead of the 45 percent in the US and 24 percent in Germany.
However, consumers are still more likely to browse by smartphone – mainly during work down time such as the daily commute – and then buy via a desktop PC or laptop. Consumers are demanding a good deal while at the same time having control of the process of creating their trip, whether for leisure or business. They also want their experience to be personalised, aware of their previous trips, dream destinations and preferences in terms of cost.
The mobile generation is able to obtain the instant gratification of a comprehensive online travel search, yet often ends up disappointed when they are offered the wrong type of accommodation or airline routing to suit their needs. In the age of Airbnb and other travel disruptors, traditional methods hold little sway to 'DIY' consumers who expect to access all the travel components they desire from a few touches of the screen of their tablet device, mobile phone or smart watch.
Geo-targeting – a method of locating a website user and delivering relevant content based on their location – is increasingly being seen as a way of delivering bespoke data and services, particularly to time-strapped business travellers. Examples include sourcing live data from air traffic control systems, allowing travel management companies to proactively book alternative flights and accommodation with details delivered via an app should there be a delay or cancellation.
Ways of providing special offers tailored to the individual when they are travelling – from aircraft seat and hotel room upgrades to room service meal orders – are among ideas that could soon become a reality.
Personalisation Required
Such developments highlight an all-encompassing desire by consumers for highly personalised travel experiences. They want to be in control but at the same time have the reassurance that back-up is at hand should plans go awry.
It is therefore incumbent on the travel industry to make better use of traveller data and new digital technologies as a widening range of sales channels emerge.
A recent report commissioned by Amadeus - 'Future Traveller Tribes 2030: Building a more rewarding journey' - highlights two new sales channels it predicts will appear in tandem.
'Inspiration' channels using smartphone, tablet, virtual reality headsets will offer more immersive experiences be used as discovery tools to aid the travel research process.
'Information' channels - smartwatch, augmented reality glasses and service robots - will focus on completing short tasks such as hailing a taxi or scanning boarding passes. Advanced robots will have access to real-time airline passenger data to provide a personalised service.
Seeking the Right Tech Partners
Of course many travel companies aren't technology companies, and are in need of an appropriate partner to help them in this time of disruption and transformation. For example, Princess Cruises has turned to Acquia for assistance in adding a robust digital experience to its fleet of 18 ships through its Princess@Sea app. Princess@Sea connects the passengers and crew directly, and at the same time connects the passenger with all of the onboard events and activities.
Passengers can investigate their options and plan their onboard experience with the ease and convenience of a mobile app.
As in the many other industries it serves, Acquia is helping Princess and other members of the travel industry develop disruptive and more personal experiences that put the trav- eller in control. Because Acquia provides the Acquia Platform–which includes everything from an open source Drupal technology content management system (CMS) to cloud hosting, to developer tools, solutions to personalise consumer experiences, and a world-class team of technical experts–the company is well suited for travel organisations transforming the way they do business.
Travelodge, Visit Cornwall and Princess are among other travel business customers making use of the Acquia Platform, alongside major non-travel brands such as BBC, Lush, Mint and many others seeking to disrupt business as usual.
Acquia, because of its technical offerings and depth, for example, also is able to provide support for Flight Centre's hardware and operating systems, supporting its web servers and cloud technology with dedicated technical account management to ensure that the company keeps on track with Drupal framework standards for performance and security.
Using solutions based on the Drupal open source software platform means that new functionality is being continuously developed in the form of modules by an active global community of more than 30,000 Drupal developers. These modules allow organisations to easily "assemble" the unique set of functionality that they require, and with no licensing costs. Acquia makes it easy for travel companies to adopt new functionality and adapt to new platforms and social media apps by providing the optimised hosting, support, advisory and training services to enable them to concentrate on their core business.
Digitally Equipping the Traveller
Today, the travel sector is aiming to support the traveller every step of the way with easy to use mobile digital tools that provide everything needed from researching to booking, during the trip and on returning home. The traveller wants control of this process and to be managing their own itinerary and spending.
The first step is to help prompt the choice of destination through recommendation based on the individual's lifestyle through their online behaviour, allowing for trip customisation. This enables the travel planning process to feel personal and tailored, complete with "don't forget" checklists, weather forecasts, destination guides, prebooked excursions, transfers, insurance and other essential items such as relevant apps
Once the journey has started the traveller can connect to mobile airport guides, maps, itinerary, language and customs guides, foreign exchange calculators and social media destination tips.
On return home, photos can be uploaded for an Instagram competition prize, while connections with other social media sites allow the user to recommend travel destinations and provide peer-to-peer feedback.
The industry's quest to discard legacy systems and approach and move to empowering the traveller will be dependent on having the right technology, systems and support to help them reinvent and transform. Taking their cue from the innovators in their own industry, as well as the disruptors in many others, members of the travel industry must make the leap to putting control for travel into the hands of the traveller, and empower them with the best service and convenience digital technology can provide.
Want more like this?
Want more like this?
Insight delivered to your inbox
Keep up to date with our free email. Hand picked whitepapers and posts from our blog, as well as exclusive videos and webinar invitations keep our Users one step ahead.
By clicking 'SIGN UP', you agree to our Terms of Use and Privacy Policy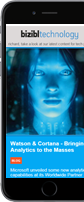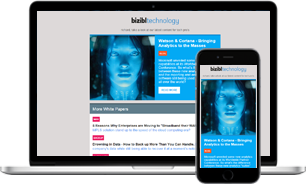 Want more like this?
Stay up to date with our content email