List Acquisition: It's Not About The First Order, It's About Getting The Email Sign-up
It's easy to spend energy on getting traffic to your website in hope of first-time conversions. But, what if you actively aimed to get the sign-up first? You'll still get the sales, but also a list of contacts you can market to far into the future. This whitepaper makes the case for you to switch your focus to sign-ups.
Discover insight on opportunities that come with collecting email addresses first
Get 7 best practices for building trust with potential customers and collecting emails
Learn ways to develop contact relationships and keep your brand top-of-mind
Explore real-world examples of organizations that focus on list acquisition strategies
Get the download

Below is an excerpt of "List Acquisition: It's Not About The First Order, It's About Getting The Email Sign-up". To get your free download, and unlimited access to the whole of bizibl.com, simply log in or join free.
Why is email an important marketing channel?
As the range of communication channels you can use to speak with your consumers continues to grow, email remains one of the most powerful marketing tools for getting the right message to the right people at the right time. In a recent survey, the DMA found that 98% of UK businesses are planning on either maintaining or increasing their email marketing budget – proof that it's an essential part of the marketing mix.
Email allows you to have ownership of the communication platform – once a consumer has agreed to let you email them, no one (apart from the consumer) can take that away from you. This isn't the case with social media channels – after all, Twitter and Facebook etc. own your profile and your consumer's profile, and they've the power to stop your ability to communicate effectively at any time. Algorithms often change regularly too, so even if you can still communicate your messages might just not get through.
Consumers are generally open to providing an email address. Everyone from government and news sites to retailers asks for an email address so the assumption is that most people have one. By providing an email address, consumers also understand how they will then be contacted – all you can do is send them an email, and it's easy for consumers to deal with those.
It's far less common to be asked for your mobile number or social media handle, because it feels much more intrusive.
Email continues to get responses and deliver ROI
Email marketing has always been respected for its cost-effectiveness while providing a lucrative source of revenue. After all, 47% of UK marketers get £1-£10 back for every £1 they spend on email, and 14% get over £100 back for every £1 spent. It's without doubt the best marketing channel for ROI, with easy ways to track, measure and report on campaigns.
Email has many purposes, because it acts as a great way to both educate and sell to your customers. And the more helpful and informative your emails, the greater your sales will be overall. Best-of-breed technology has advanced to a level where you can perform hyper-personalization at huge scale, thanks to flexible extensions that sync live CRM and ecommerce data.
Let's not forget the bigger picture, too, with many successful companies using email automation to enhance the customer experience. Whether it's transactional emails to lifecycle communications, email supports the end-to-end customer journey
Why shouldn't you aim for the order first?
Every business spends a great deal of time, money and energy getting traffic to its website. You want a return on that investment as soon as possible so it is very tempting to try and get a first-time visitor to buy right there and then. But it shouldn't be your primary aim.
This is not about building a wall to stop someone from buying until they've signed up! In some cases the order is what's going to happen. The consumer is ready to buy, they want your product and they want it now. That's great, but it's not the norm.
The average ecommerce website converts very few of its visitors to orders, so at least 19 in every 20 visitors fail to buy. That's a load of traffic and effort going to waste. If you actively aim to get the sign-up you'll still get the sales, but you'll also get a list of consumers who you can market to and hopefully encourage to buy from you in the future.
It is a lot easier to get a first-time website visitor to give you their email address than it is to get them to give you their money. It's pretty obvious really, isn't it? Imagine yourself on a website you've never been to before. You're interested in what they're selling but you don't yet know much about them, nor do you need the product urgently. Which are you more likely to do when asked – give them your email address, or give them your money?
For a consumer, providing an email address is a much lower risk transaction. All they're giving the business is their email address; the business can't clone the credit card or fail to deliver what's been paid for – all that's likely to happen is they'll receive an email.
Collecting that email address gives you a great opportunity to prove to the consumer that you're a business they should do business with. They've placed a little bit of trust in your business – they've said "ok, show me what you are really like". This gives you the opportunity to:
Prove you're worthy of their trust by treating their email address with respect (that means not emailing them every 2 hours, and not giving their email to someone else)
Deliver on whatever you promised them in return for their email (if you promised 10% off give them the voucher code, if you promised updates give them updates)
Show them how great your business and products are to encourage them to buy from you
All of this will build a stronger relationship between the consumer and your business. The consumer will get to know you, your team, your products – everything about your company. That will build their trust in you, and make them considerably more likely to buy from you than a competitor when the time is right. If you use the email addresses and data properly after getting the sign-ups, you're going to increase your changes of getting purchases from those people. And a large, growing email list is a sign of a growing business.
Now is the time to switch your focus to sign-ups
The online world has got to the end of the earlyadopter boom period. We're now in a market that's plateaued, which means it's time to get serious about the marketing and strategies you're using.
There is more noise online than ever before, which means there are more things to distract the consumer. Just take a look at the homescreen on your mobile – how many messaging apps, email accounts and social networks do you have there? Your marketing has to cut through all of that. Interestingly, an attention span study by Microsoft, which sampled 2,000 Canadians, has revealed that the average human attention span has fallen from 12 seconds - measured around the time the mobile revolution began - down to eight seconds.
One of the ways to keep your brand top of mind is to build stronger relationships with your consumers and future consumers. And a great way to do that is through email marketing. It's not just about the noise – competition is also increasing online. The cost of Adwords clicks just keeps increasing, getting to the top of the search engines for a high-volume keyword is almost impossible.
In a 2015 survey, 53% of SME e-retailers claimed that competition was more intense online than it had been the year before (an increase on the 2014 percentage). That means there are more people selling the same products as you to the same consumers as you.
Send welcome emails
You should be actively searching out the ways you can start a conversation with each future consumer. Get those sign-ups and then send them a series of relevant welcome emails, based on what someone who's new to your business would want to know about. But it's not just about the welcome sequence. Having the consumer's email address opens up some other marketing opportunities as well.
Abandoned basket sequences
There are many reasons why people don't complete purchases online, ranging from unexpected delivery costs to a convoluted checkout process. Emailing those who've got stuck and failed is a great way to increase sales. But to be able to do that, you need to have their email!
Facebook CRM remarketing
This is when you use a list of email addresses to identify a group of your consumers on Facebook, to then show them messages matching the messages you're sending them in other communications. If you have a list of people who've signed up to your emails within the last month, yet haven't bought anything, you can put adverts in front of them on Facebook to amplify the messages they're receiving in your welcome sequence.
How do you get the email sign-up?
To make all this work for you, you need as many quality email sign-ups as possible.
Build their trust in you
While signing up for an email newsletter is an easier outcome to get than a sale, you still need to build some trust with the consumer before they're going to sign up. That's not simply about tempting them with the right offer – as we mentioned earlier, it's also about proving your trustworthiness.
Royal Mail's 2015 annual tracker study into UK SME e-retailers asked consumers what gives them confidence that an organization will handle their personal contact details responsibly. These are some of the things that they stated were very important factors in their decisions:
[Table or chart in PDF file - Register or sign in to view]
Find the right incentive
Once those basics are in place, you need to find the incentive that will encourage people to hand over their email address. Remember though that this is about obtaining a QUALITY email address. Running a competition to win an all-expenses paid trip to New York will increase the volume of sign-ups, but it's going to attract a lot of sign-ups from people who aren't your target customer (unless you're the New York tourist board, of course)
That's also a pretty expensive prize, and any promotion should be designed to get the customer's email address, but how much should it cost you to get it? That's a balancing act between volume and cost that you're only going to get to grips with if you test it. Incentives to test are:
Promise them the emails that will be of use to them – so no offer, just "We'll send you ____"
A discount off their first order
A sum of money off their first order "$10 off when you spend over $50"
A free gift – could be posted, or a download
Entry into a competition
Free content downloads, including guides or eBooks
Watching a video or taking a product demo
Exclusive members' area on your site
Different ones work for different businesses, so you have to test. Make sure you test the response over a period of a month to 90 days, as it may take a while for people to consume enough of your emails to be ready to buy. Also, be wary of incentivizing a purchase as you may just recruit customers who will only buy when there's a discount. Which is very bad for your margins in the long term.
It's essential to get the right balance between Quality of Enquirers, Quantity of Enquirers and Cost of Enquirer.
Consumers don't have to get to your website to sign up
Your website isn't the only place you can ask future customers for their email address. If you have physical stores then make sure you're asking for the email addresses of those who visit you. This is something dotmailer client Fred Perry introduced by offering e-receipts at the point of purchase.
You can also run multichannel lead capture campaigns on both Twitter and Facebook, which ask people for their email address directly on the social media platforms. This of course means that you can target those ads at the right kind of people, including:
Those who've been to your website but not signed up for your emails
Those who've liked your Facebook page or followed your Twitter account
It's fairly hard to predict which businesses these tactics will or won't work for, so again you'll need to test it. When it works it's a great way to grow your list and your sales.
Please use popups on your website
Your website isn't the only place you can ask future customers for their email. Website popovers that ask for an email address are a very quick way to grow your list.
Here are some things to test with your popover:
Which pages it appears on
When it appears - e.g. after 20 seconds on a page
Depth of the page - i.e. how far down a user has scrolled on a page
Based on preference - i.e. if someone's said they're not interested in the popup during a previous visit
Based on someone's lead score, if you use this tactic
Barbour used a popover to collect 20,000 sign-ups in three months
The heritage clothing brand achieved a huge growth in email subscribers, without the need for a monetary incentive. Yes, consumers frequently complain about them – but if you look at the stats, pop-ups don't actually turn them off all that much. When a pop-up is turned on visitor engagement doesn't usually change – so your visitors continue to interact as per normal.
Of course, you want to avoid annoying your customers so make sure you get the settings right. With a good pop-up program you can control how long it is until someone sees a popup again, and when that pop-up gets triggered among many other variables. Just putting a pop-up live should make a very positive impact on your email acquisition, as you can see from Barbour's story.
How to make this a reality in your business?
There are many compelling reasons to focus on getting the email sign-up from your website visitors, and using it to build a relationship with them:
A boost in email list growth - meaning more people to market to - for very little effort or cost
Show your future customers how much you care and how well you understand them, to generate thousands or more in extra sales
Get ahead of your competition and build a stronger relationship with your customers in order to keep them buying from your business
The great thing about this marketing strategy is that it doesn't take a lot of effort to get it started and begin seeing the benefits. There's much less pressure and emphasis on bagging orders in the first instance (of course, if you can do both then great). Rather, your effort will go into creating nurture and lifecycle campaigns that are proven to increase advocacy, AOV and the likelihood of future sales. Let's remember, like any campaign, that testing and optimizing are an important part of your ongoing success - so please don't set and forget.
Want more like this?
Want more like this?
Insight delivered to your inbox
Keep up to date with our free email. Hand picked whitepapers and posts from our blog, as well as exclusive videos and webinar invitations keep our Users one step ahead.
By clicking 'SIGN UP', you agree to our Terms of Use and Privacy Policy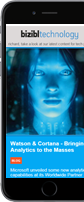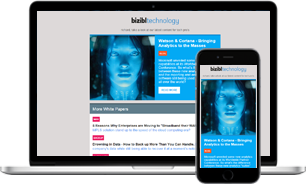 Want more like this?
Stay up to date with our content email