The Marketer's Ultimate Guide To Reviews: 10 Ways You Can Use Reviews to Make Your Job Easier
Reviews and recommendations from peers are the second most preferred source of information before buying. 63% of buyers read reviews to help them create a shortlist. Collect customer reviews, display them, engage with them too, and you'll make the shortlist. In fact, if you're trusted enough, you'll be the only choice.
The unfiltered feedback you receive from your customers can be used to help pinpoint which business practices are working for consumers, and which are falling short of expectations.
Discover the power of online reviews and how they help to:
Turn conversations into conversions
Optimise social media & email campaigns
Create cost effective PPC ads
Boost on-site conversions
Optimise organic SEO performance
Get the download

Below is an excerpt of "The Marketer's Ultimate Guide To Reviews: 10 Ways You Can Use Reviews to Make Your Job Easier". To get your free download, and unlimited access to the whole of bizibl.com, simply log in or join free.
1. Conversations Now = Conversions Later
Facilitate conversations with your customers to catch issues, resolve problems, and build fans for life.
Collecting reviews is an easy way to keep an ear to the ground, and hear what your customers are thinking, worrying about, and enjoying.
When you invite a customer to leave you a review, you're inviting them to start a dialogue with your business. Once the customer has left you feedback, the meaningful engagement truly begins.
Frames Direct is a great example of a business using reviews for two-way communication. Every single Trustpilot review that Frames Direct receives is responded to, which helps build a personlised conversation with that customer.
Here's another great example from Thriftbooks. The review was initially negative but upon resolving the issue, the review was updated by the customer, turning a negative experience into a positive experience.
Mike Ward, CEO of Thriftbooks, is a firm believer in the power of resolving negative reviews and believes they often provide more value to the business than 5 star reviews.
Don't be too upset by the bad reviews. Negative reviewers are often just frustrated consumers with legitimate gripes about your products or services. Responding confirms to unhappy customers and potential ones that you are the type of business that listens, reacts, and resolves customer issues - talk about killing two birds with one stone!
The tool has proven to be invaluable to us in understanding how we can continually improve our customer service. We read and respond to every single review. These reviews truly help us get better every day in serving our customers.
- Brad Berbetter, COO of FramesDirect
How can you start proactively initiating more conversations with customers?
Benefits to initiating conversations with your customers:
Start conversations that can lead to upsell opportunities
Showcase customer interaction to indecisive prospective buyers
Identify customer advocates
Perform a health check of your business
Resolve issues and win back business
Demonstrate you care about feedback, reassuring prospects
2. Social Media Increases Influence
Share customer reviews throughout your social channels.
Actively collecting feedback from your customers is important, but there is this other massive space of interconnectivity where reviews happen organically all the time. It's called social media, perhaps you've heard of it?
Sharing your reviews on your social channels can attract new customers, and show current customers the strength of your customer service. Facebook, LinkedIn, Twitter, Instagram - spread the love!
Furthermore, you can find reviews being shared about your company on these social channels, and join the conversation. Initiating conversations with customers boosts your performance across multiple departments. What are you waiting for?
Forward Financing shares reviews on their Facebook and Twitter accounts, and have benefited in countless ways:
Once we have collected feedback via Trustpilot, we distribute it through a number of key channels, including our social media accounts. We employ social media to get the message out there because of its cost- effectiveness, simplicity, and most importantly, it is a channel where we can communicate our trustworthiness, and therefore establish trust, in a relatively relaxed, informal environment.
- Daniel Sims, Director of Marketing at Forward Financing
The Shutter Store shares reviews on social, customising the content to align with their branding
How could your company use reviews to dominate your social media presence?
Benefits to sharing reviews on social:
Broadcast your customers' happy stories
Infuse your digital presence with trust and transparency
Inexpensively market your third party validation
Meet your social goals! (OnDeck sees tweets with customer reviews get 30% more engagement)
Real conversations about your brand from your customers will always resonate
3. Track Trends
Determine patterns in your feedback to figure out what is and isn't working.
You're wasting your reviews if you're merely collecting them. Use them as a cipher to discover important business trends and insights. One benefit of gathering long form reviews is that you aren't merely getting a star rating, or a multiple choice selection. What does a four star rating on its own without any context, really say about your company? What can you learn from that? Nothing.
If you collect content-heavy reviews in addition to ratings, a single review with, let's say, a 4 star rating, could also share this useful nugget: "I love X company's customer service – Shannon was super helpful! But my products keep arriving late, I don't know why." In a single review, you learn that Shannon in Customer Service did a great job, and also that there's an issue with shipping. When you regularly collect and analyse your reviews, you can continue to refine your business and drive more repeat customers.
Miles Kimball, online gift and household retailer, uses Trustpilot to create a quantitative breakdown of what's most important to their customers. By analysing and acting on this data, beyond improving their company, they've been able to boost client happiness over time.
Miles Kimball realised most of their 1 and 2 star reviews were commenting on issues with delivery and customer care. On addressing these customer concerns, they saw their poor reviews related to these problems drop dramatically (see graph). At the end of the day, what's our business all about? Making the customers happy. And... making money is pretty important too.
Common problems, recognised by collecting reviews:
delivery issues
website problems
misleading expectations (shipping time, products, etc.)
poor customer service communication
The above issues have been realised by countless businesses we work with - and are typically easy to improve. Online deal site Rush49 consistently reads and tracks their reviews to spot website and process-related issues, and have already found numerous quick-wins to improve their customer experience.
For example, when Rush49 realised multiple customers had commented on the confusion and frustration of buying a ticket, Rush49 created a tutorial video. The video explained how to easily redeem tickets, helping their customers reduce current and potential frustration. A tutorial was simple to create, provided a better user experience for their customers, and all they had to do was ask. What low hanging fruit could your business discover by collecting reviews?
Benefits to analysing your reviews for trends & insights:
Identify pain points before they cripple your business
Track success of customer service/support teams
Discover meta-trends you might not otherwise be aware of
Incrementally improve your overall customer experience
4. Effective Emails
Create stronger email marketing campaigns, get bigger wins.
Serious email marketers, those that are worth their weight in gold, test everything they can to create high converting copy - subject lines, send times, graphics, call to action button, design, emojis, GIFs, videos, etc. What better way to boost conversions than leveraging your customer's own words in your communication?
In addition to sharing reviews in your email campaigns, you can also scan your reviews for what's typically referred to as "natural language," or "the voice of the customer" – essentially, the words your customers use to describe your company. How do they describe the biggest benefits? What are the problems they've identified, and how do they articulate them?
Using natural language (in email campaigns, and all other forms of digital advertising) is an easy and important way to tap into the psychology of your consumers and make your messaging more powerful, and more successful. To accelerate promotional campaigns, use reviews to quickly address customer fears and highlight your value prop. The feedback will provide validation for your customers, reduce buyer hesitation, and improve conversions. T-shirt printing retailer RushOrderTees sends reviews to buyers mid-funnel to boost consumer confidence and encourage them to finalise their purchase
Dashlane, a subscription password management software solution, has several product tiers, and uses promotions to convince consumers to upgrade. Dashlane utilises reviews to more effectively communicate the on-going benefits of their products
Use emails to truly connect with their customers on what they care about. No consumer identifies as a "general" customer. Don't send them a "general" email. They will appreciate the personalisation. How can you start using customer feedback to improve your email messaging?
Benefits to incorporating reviews in your email:
Third-party validation
Accelerate your customer buyer journey
Create more highly targeted campaigns
Psychological motivation
5. Get More Clicks
Make your PPC ad campaigns more effective and cost efficient with verified ratings.
Interested in spending less on your AdWords campaign, while getting more clicks? Enter: the Google Seller Rating (GSR) extension. (Bing and Yahoo have a similar extension for their paid ads.)
The rating is a compilation of your third-party verified ratings - it arrives in the form of five stars in your ads. That one seal of approval may sound inconsequential - but the impact can be huge. According to Google, AdWords users who have achieved the extension boost click through rate by 17%, on average. Some businesses have seen even better results.
Why? Put simply, it makes your ad stick out, and shows it has been verified by tons of other consumers. Check out Dashlane's ad, on the right. Dashlane increased their click through rate a whopping 93% after achieving GSR. The Pearl Source, after achieving GSR with their Trustpilot reviews, saw their click through rates increase by 38%, and decreased cart abandonment by 5%.
Companies can try to fill up the website with as much content and information as possible, but at the end of the day, there will still be customers that require a certain amount of trust before they can finally make a purchase — especially with high-value purchases like jewellery.
- Emma Schrage, Director of Sales and Marketing, The Pearl Source
Your Bing and Yahoo ads can all benefit from the ratings extension. If you participate in Google Shopping, you will not only see Seller Ratings populate, but you can achieve a second set of stars if you collect product reviews to boost click through even more in both Google Shopping and Product Listing Ads. Not only will stars in your ads increase click through and subsequently traffic, but this CTR increase can help boost your Quality Score, which can effectively drive down your cost per click, meaning a more cost efficient channel for all!
Benefits to rating extensions:
Increased CTR = more traffic = more sales
Associated trustworthiness with the brand before customers even visit your site
Differentiation from competitors' ads
Increased CTR can boost Quality Score = reduced CPC
6. Inspire Employees
Drive competition, heightened activity, and camaraderie internally.
A little incentive goes a long way. Use reviews to inspire and gamify your team members in sales, customer service, and support. For example, when a team member receives a positive review, reward them with attention and glory!
Storage aggregator site SpareFoot has integrated their reviews as an automated stream on the company's chat rooms, with reviews organised by agent. Highperforming agents are recognised on a leaderboard, displaying the top rated reps, a way of boosting pride internally and pushing team members towards new benchmarks of success.
The steady stream of feedback our Trustpilot reviews provide have enabled us to clearly see areas of our business that need attention while also highlighting what we're doing well, which is an awesome motivator. There's no better way to analyse our sites' user experience than by hearing it directly from the consumers themselves.
- Jeanette DeHay, Marketing Operations Manager, SpareFoot
Or you can go the other route, like CritterControl did. At their business, each rep is responsible for triggering invitation emails after every service appointment, and getting at least one review each week. If they fail to do so, they have to wash everyone's truck – all 75 of them!
CritterControl's VP explains the system this way, "We take our Trustpilot reviews very seriously. We've gotta make it count. So far it's worked extremely well." Competition is an easy and healthy method to improve performance, and a great way to get everybody involved in review collection. If money is on the line, you'll engage your teams - quickly!
For example, CreativeDisplaysNow holds a competition where every customer service team member who receives a review of less than five stars has to buy everyone lunch. You can bet each employee maintains a sterling level of service, otherwise they have to pay up, big time. How can you use reviews to spur internal competition?
Benefits to review competitions:
Inexpensive way to inspire improved service
Recognition of employees' successes
Tangible display of impact on the customer
Identification of areas needing improvement
7. Exorcise Your Checkout Ghosts
Boost conversions on-site, and decrease the number of site visitors who bounce.
Don't keep your reviews hidden away in some filing cabinet – share them for all to see! Yes, reviews are valuable internally - but they gain extraordinary value when shared externally with prospective customers.
The simple truth is this: consumers trust the advice of strangers over advertisements, as well as over the brand's own messaging. It makes sense. Presumably other consumers don't have any incentive for recommending your product. You, obviously, do.
38% of consumers say that when evaluating the credibility of a website, reviews are very important or a must have.
4 Tips for Instilling Credibility on Your Site:
Make people trust and believe what your website is saying
Give people reassurance that their personal information is safe.
Instill confidence that this is a good place to spend money.
Eliminate the buying dilemma (should I or shouldn't I?)
Use trust to keep visitors on your site, overcome objections, and ultimately get them to convert. Consider including ratings and reviews in multiple locations on your site, especially pages which have a high bounce rate - product pages, category pages, home pages, landing pages, shopping cart and payment details, any pages with forms to fill out, etc.
We've found that adding reviews and ratings often improve conversion rates, by imbuing the point of conversion with trust and transparency – it's like giving your consumers a quick education on your business, without them having to leave your site.
CitizenShipper A/B tested multiple Trustpilot widgets to display their reviews on their PPC landing pages. The Trustbox Carousel tested with the highest conversion rate – 33% to be exact. Vivint had a similar success story. After testing different TrustBox designs on their landing pages, they saw an increase of 12% in conversion, 13% in revenue.
Marketing Analyst for Vivint, Logan England, can attest: "Our goal has been to add trust factors at every touch point along our consumer journey. Trustpilot has helped us significantly increase our CTR on advertisements and response rates on landing pages."
Which of your pages have a high bounce rate? Where would you like to see a higher rate of conversion?
Benefits to integrating your reviews on-site:
Show direct revenue-impact by leveraging reviews
A/B test at key points in your funnel to optimise conversion rates
Decrease bounce rates to keep more traffic moving through the funnel
Provide trust and transparency for your prospects & customers
Give customers the reviews on-site, so they don't have to go look for them elsewhere
8. Product Reviews Move Products, Faster
Promote individual items, offerings, or services with targeted reviews.
Consumers have two primary questions. What should I buy, and who do I buy it from? When you consider the "what" element of that question, you realise the sheer amount of knowledge facing a customer when they move to buy something. When consumers want to buy something new, they are seasoned to question which product is the right one to fit their needs, will solve their problem, and suits their taste - product-level reviews must be easily available to answer those concerns.
When a consumer sees a product without any accompanying reviews, or with only a few reviews, it can make them question if the product is good, wonder if anyone has purchased it before, or leave them with lingering questions regarding what this product is really all about. These are obviously objections business owners want to avoid.
Keep in mind "products" can be whatever you define them as - if you sell shoes, that's easy, but if you offer loans - products could refer to the different types you offer, and so on.
Once you begin collecting product reviews and sharing them on your product pages, customers can easily discover the key information they want to know, in the voice of fellow customers. For example, this sweater runs a bit big, so order a size down. Or this technology works best if you're already using SalesForce. Use product reviews to make landing pages and ad copy more targeted and prospect-friendly as well, and see your conversion soar! This expectation-setting can also help eliminate costly returns down the line. Guess what else product reviews are great for? SEO!
Displaying the reviews on-site can help boost organic search rankings for all of those critical long-tail product keywords, as well as qualify your site to display stars in organic search via rich snippets, creating an incredible traffic-boosting effect from your organic channel. Leverage reviews in Google Shopping and your Product Listing Ads in the Google SERPs to gain those same CTR-boosting stars - these offer further optimisation and efficiency, and help your products further jump out in the crowded search result pages.
KillCliff features product reviews prominently on the product pages of their recovery drinks, protein bars, and cold brew coffees.
In addition to the awesome organic search benefits, product ratings and reviews integrate directly into their Google Shopping ads and Product Listing Ads in regular search, where they populate with those beautiful gold stars we all know and love
CaterNation is a great example of a non-product company that reaps similar benefits - they use 'product' reviews to get feedback from customers on the individual catering companies they aggregate on their userfriendly site, which populate rich snippet stars in organic search results when prospects search for things like "Olio catering":
Then they feature these reviews long-form on the landing pages for these caterers to make sure this highly-qualified traffic actually converts.
Are any of your products missing reviews? Are you using product reviews to further optimise your landing pages and paid search efforts?
Benefits to collecting and sharing product reviews:
Qualify to get stars in your Google Shopping ads and Product Listing Ads
Qualify to get rich snippet stars in your organic search listings
Personalised recommendations, particular to the product
Overcome product-specific objections to improve conversion
Opportunity to gather insights and improve products at a granular level
9. Tune Up Your Ad Targeting Machine
Optimise all of your digital ads, in all of your channels, and reap the rewards.
You put a ton of time into planning and optimising your digital ad campaigns. Copy, graphics, targeting, not to mention the ad spend. But you're running out of ideas for further ways to improve performance. Ever thought about adding reviews? Let's run the numbers:
More than 50% of consumers do not trust advertising.
More than 70% of consumers trust consumer opinions posted online.
Survey says: traditional advertising + reviews = trustworthy and effective ads! This concept can be boiled down to "social proof," the idea that your reviews show past customers: "What we do is awesome, everyone thinks so, even people just like you", in words they actually understand, while building up your credibility as a business.
One more tip? Don't stop at the ad! Use social proof (reviews) on the landing page the ad leads to, for maximum conversion impact. Spotify recently did a great campaign for its Discover Weekly playlists, which are playlists created by Spotify, tailored to its individual users music taste. The campaign exclusively featured social media reviews of the new playlists from their actual users.
Third-party validation is key! This review, in particular, feels powerful, because it features the actual Twitter handle of the user. People who see this ad can look up @kevinkoski - he's real! In fact, you can find this exact same tweet on his Twitter profile. If you have Spotify, you're now VERY likely to check out their Discover Weekly feature.
Krossover tested reviews in their display ads. Their ads tend to be quite expensive, given their very targeted audience. One of their tests revealed a 45% increase in CTR with the ads that featured a review and star rating, versus the exact same ad without.
The basketball coaching community is a small world, so word-of- mouth is extremely important to marketing our product. Showcasing testimonials directly on our advertising is a great way to build trust and move the needle in our industry.
Matt Talmage, Director of Marketing, Krossover
How much additional revenue would you make if you could improve CTR 45%?
Benefits to adding reviews and ratings to your ads:
Showcasing social proof for increased conversion
Another opportunity for optimisation
Improve your CTR, lower your CPC
Further boost conversion rates with reviews on landing pages
10. Create an Internal Culture of Success
Thrive with a customer-centric company mission for positive feedback.
Do you know what happens when your company starts living and breathing reviews? Your customers, and their experience, come first. And what happens when customer experience comes first?
Your business wins. You win in repeat customers, increased lifetime value, in evolved products and processes, in customer advocacy, and in offering a prime differentiator between you and your competitors – you are a business that really cares about your customers.
Forrester Research named this, "The Age of the Consumer", saying,
Companies must become customer obsessed and the only sustainable competitive advantage is knowledge and engagement with customers
Start focusing on customer satisfaction as a priority (measurable in glowing customer reviews), and you'll see your company begin to evolve rapidly. Your employees will start really listening, learning, implementing important insights from reviews, making your product, service, or site better. Customer Service will always go the extra mile, because every experience matters. Account Managers can better prioritise, handling issues with dissatisfied customers first, and connecting with your happiest customers on upsell and advocacy opportunities.
Teams that aren't traditionally customer-facing, like product, engineering, finance, leadership, EVERYONE, will suddenly have a direct and unavoidable view of the experience of your customers, and be forced to reckon with their decisions and their impact on the company. Doesn't that sound simply nirvana-like? Furthermore, it's just plain fun to interact with happy customers. It gives your work a real sense of purpose.
Joseph Aguilar, Customer Marketing Manager for Squaretrade, explains how they use customer feedback to integrate a culture of reviews in their office:
So here's our challenge to you - if you want to see serious ROI from your customer reviews, boost the confidence and self-worth of your employees, and evolve your offerings, service, and processes to be best-of-the-best? Implement our tips to increase efficiency, grow revenue, and make your business better.
Want more like this?
Want more like this?
Insight delivered to your inbox
Keep up to date with our free email. Hand picked whitepapers and posts from our blog, as well as exclusive videos and webinar invitations keep our Users one step ahead.
By clicking 'SIGN UP', you agree to our Terms of Use and Privacy Policy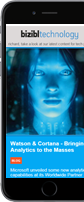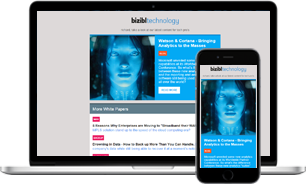 Want more like this?
Stay up to date with our content email